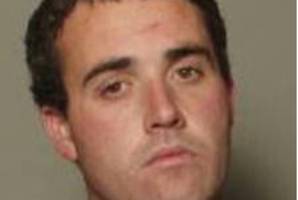 A warrant has been issued to arrest a Southland man who allegedly bit off part of a woman's ear.
Dale Shillito failed to appear in the Invercargill District Court on unrelated charges today and warrants to arrest for wounding with intent to wound and failing to appear in court have been issued.
Police say in the early hours of Sunday morning the 30 year old assaulted a female flatmate living at his address and during the attack part of her ear was bitten off.
Police say Shillito could be anywhere in the South Island and they are keen to find him.
Dale Shillito is described as European, of medium to solid build, with short dark hair and clean shaven.