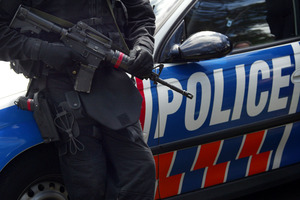 Police in Southland are appealing for the public's help to locate a man wanted in relation to a serious assault.
Officers, including members of the armed offenders squad (AOS), visited an address on the Lumsden-Riversdale Highway in the township of Balfour yesterday in an attempt to
locate the man.
The presence of the AOS was a precaution in case the man was armed.
He was not there and police wanted the public's help to find him.
The 30-year-old was Pakeha, 182cm in height, medium to solid build, cleanly shaven with short hair.
He was not considered a danger to the public but anyone who sees someone fitting his description should not approach him and call 111 immediately.