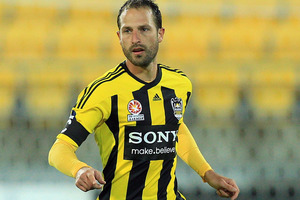 Ben Sigmund is 100 per cent confident Phoenix team-mate Andrew Durante wants to be an All White.
Durante's considered the most obvious replacement for captain Ryan Nelsen, following his move into the coaching ranks.
Nelsen's playing days could be over as early as next week if given an early release by QPR.
Sigmund says Durante has reservations over whether he would be accepted in the national team, but he shouldn't.
"The boys at the All Whites are great guys and they'll be more than accepting, and we've all spoken about it and hopefully all the paperwork can get done and it can get sorted out."
Andrew Durante will meet FIFA eligibility requirements in March.