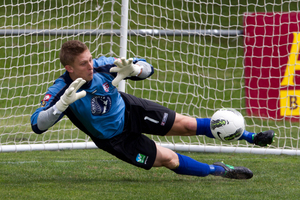 New Zealand has retained their two teams in the new-look OFC Champions League with Auckland City and Waitakere United again playing in the same group. But, in a major change from last season, the top two teams in each group will now qualify for the semifinals which could allow City and United to win through to the final.
The semifinals will be played home and away but the final will be a one-off match at a yet-to-be-decided venue in Auckland. The winner will again qualify as the Oceania Football Confederation's representative at the Fifa Club World Cup which will next year be played in Morocco.
In the past, the OFC final has been played over two legs - home and away.
In another change, the competition, with a new logo and trophy, will be known as the OFC Champions League rather than the O-League.
The three teams to have played at recent Club World Cups, Auckland City, Waitakere United and Hekari United, have all won through again.
They have been joined by other recent island qualifiers Ba (Fiji), Mont Dore (New Caledonia), and Amicale (Vanuatu). They are joined by competition newcomers Dragon (Tahiti) and Solomon Warriors (Solomon Islands).
Next year's competition has been condensed into a seven-week period beginning in late March. In the past four seasons the O-League, which replaced the old OFC Club Championship in 2007, kicked-off in late October or early November with the two-legged final played in April-May. Group matches will now be played between March 30-April 27 with the semifinals on May 4 and 11 and the grand final on May 19.
The new format was confirmed yesterday following a meeting of the OFC executive committee.
OFC general secretary Tai Nicholas is pleased with the new format.
"Each of the clubs has three home matches and we felt it was important to keep this in place as it gives the chance for football fans from all around the region to watch their team in action first-hand," he said.
Auckland City will defend their title as they chase a fifth trip to the Fifa Club World Cup.

2013 OFC Champions League
Group A: Ba (Fiji), Hekari United (PNG), Solomon Warriors (Solomon Islands), Amicale (Vanuatu).
Group B: Mont Dore (New Caledonia), Auckland City (NZ), Waitakere United (NZ), Dragon (Tahiti).
Dates: March 30-May 19