Commission rejects application for gambling balcony at Auckland casino.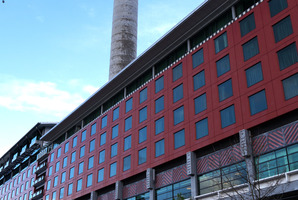 SkyCity's proposal to light up another smoker-friendly gambling area has been stubbed out.
The Gambling Commission has turned down the Auckland casino's application to build a new outdoor balcony where customers could gamble and smoke. The extension was declined as the balcony would extend over an existing footpath, close to a public bus stop.
The commission's response to the application said SkyCity's casino venue licence excluded the InterCity public bus terminal there.
Earlier challenges to close existing smoking lounges have failed, though a High Court case is ongoing. In May last year, the Herald on Sunday revealed bids were launched by health and anti-gambling advocates to close the Diamond Lounge smoking balcony at SkyCity, but the challenges were declined.
This time SkyCity had planned a new outdoor gambling area on the western side of the casino occupied by the Jade Dragon restaurant, which was approved as an alternative gambling area in June, but the outdoor area was an addition to the design.
SkyCity was not available to comment yesterday.
Problem Gambling Foundation spokeswoman Andree Froude said the foundation was primarily concerned with the links between smoking and gambling. "The one thing that can give a gambler time to think about what they're doing is when they have a smoke. The break in play gives them time to think."
Froude said it would also be inappropriate for SkyCity to construct a new gambling area in light of the current challenge to the Ministry of Health's "open area calculator".
The High Court review - which was filed this earlier this year by the Cancer Society, Problem Gambling Foundation and Salvation Army - claims the ministry's way of determining smoking areas is wrong as it allows some enclosed rooms to be classed as smoker-friendly spaces.
The final judicial ruling is expected in the next few months.