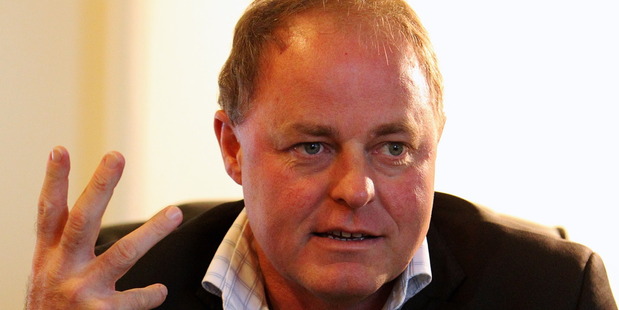 Commerce Minister Craig Foss has revealed that he was warned about supermarkets putting pressure on New Zealand suppliers a month before Labour raised concerns about it, but he says the warnings did not specifically mention blackmail or extortion.
Mr Foss was challenged in the House yesterday on why he did not disclose a conversation with Food and Grocery Council head Katherine Rich.
Ms Rich had approached him at a function in January to tell him that supermarkets were using their dominant buyer position to put pressure on New Zealand suppliers.
A month later, Labour MP Shane Jones used parliamentary privilege to accuse Countdown owner Progressive Enterprises of blackmailing suppliers. At the time, Mr Foss said he was not aware of these concerns and said his office had not prepared any documents in relation to supermarkets' behaviour.
It was revealed in the House yesterday that Mr Foss sent a memo to officials to get a response to Ms Rich's concerns. Mr Foss confirmed his conversation with the lobbyist but said she was raising a different, less serious issue. "I did run into Katherine Rich at a function with about 100 to 150 others. The specific issues that Mr Jones raised in the House, under privilege, were not raised.
"The issues that Mr Jones raised were specific to blackmail, extortion and retrospective payments.
"The issues that were discussed very briefly with Katherine Rich ... were about dominant behaviour [by supermarkets] which is ... the context of a much larger discussion about all sorts of matters in the industry."
The Commerce Commission is now investigating Progressive's alleged market misconduct. The investigation would look at Mr Jones' claims that the company had been blackmailing suppliers into making retrospective payments to keep products on shelves.
The Commerce Committee yesterday agreed to release a letter sent by Progressive's lawyers to MPs. The letter by a legal team at Russell McVeagh asked for details about a Commerce Committee meeting two weeks ago, in which allegations against Progressive were discussed.
Labour's Clayton Cosgrove, the committee's acting chairman, said the letter was "at best menacing and at worst intimidatory" because Progressive could have easily obtained the information without making the request through its lawyers.
He made a motion to invite Progressive executives to appear before the committee because the company had expressed concerns about the issue of natural justice. But National MPs rejected the motion, saying that an appearance would be used for political posturing.
Labour leader David Cunliffe confirmed yesterday that his party would consider stopping the sale of Lotto tickets at supermarket counters. Prime Minister John Key opposed the move, saying it was "a bit nanny state".
To see a copy of Progressive's letter click here.