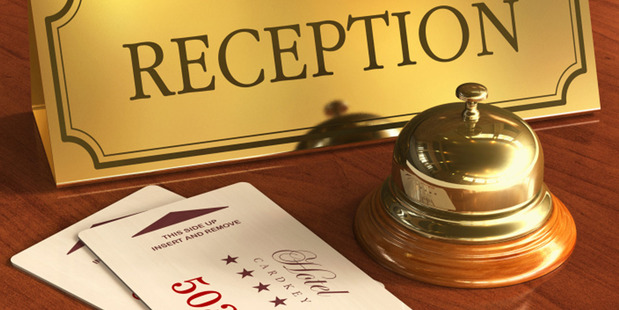 A hotel relief manager who said he worked 100-hour weeks and was owed more than $8000 in unpaid wages has had his claim dismissed by the Employment Relations Authority.
Murray Barron was employed for a fixed three-month term as relief manager in a hotel in Waipiata, Otago, early last year.
He told the authority he entered into a verbal agreement under which he would manage the hotel as if it was his own and said the opening hours were to be determined by him.
The hotel's owners, Stephen and Sarah Jones, said they asked Mr Barron "what amount to you want to be paid after taking into account the value of your board and lodging?'' To which he responded ''$700 is reasonable''.
Mr Barron told the authority that to meet the demands of the sole charge "seven day per week job'' he worked a minimum of 95 hours a week.
He calculated the shortfall in unpaid wages, including holiday pay, was $8344.
"Generally the hotel bar was open from 11am to 10pm every day. If there was no house guests, the two hours before opening and 30mins after closing were utilised for cleaning, stocking ordering and end of day duties. This meant my minimum working day was from 9am to 10.30pm.''
He also said he was required to prepare cooked breakfasts if guests required them.
The hotel's owners described his claim as ridiculous, saying there was no need to open before 11am and Mr Barron was instructed not to provide cooked breakfasts.
The owners also said there was no way Mr Barron was working the hours he was claiming, citing examples where he was assisting a neighbour build a patio when he alleged he was working and said he was frequently in Ranfurly, some 50km away, in the late morning.
Mr Barron told the authority his trips to Ranfurly were to purchase milk but the hotel owners said their son visited the hotel most days and offered to deliver the milk.
The owners also said Mr Barron conducted private business on his trips, which he conceded he did.
Authority member Michael Loftus concluded Mr Barron was unable to establish his claim, saying "I suspect the Joneses would fail to convince me it was worth $700 per week''.
"Parts of his claim were undermined by the evidence and most importantly he does not deny he failed to comply with instructions he limit the hours he was working.''
The claim was dismissed.
- APNZ