Business school competition helped turn clever technology into a growing business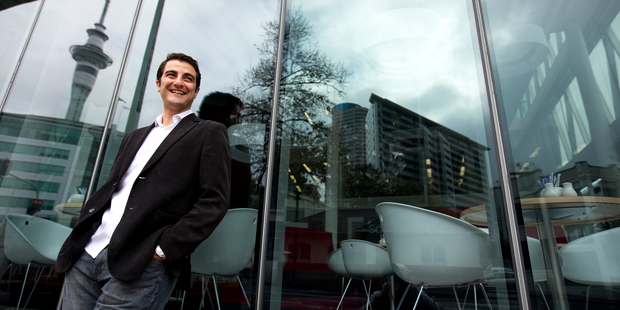 If there was an Idol-style talent show for aspiring entrepreneurs, then the University of Auckland Business School's Spark competition would be it.
Over the course of an academic year it takes students with bright business ideas, puts them through their business planning paces, nurturing, mentoring and picking over weaknesses before rewarding the winner with a $100,000 jump-start.
The first Spark competition a decade ago became the catalyst for wireless technology firm PowerbyProxi, driven by engineering students Fady Mishriki and Kunal Bhargava.
"Spark gave us this opportunity to merge a cool technology we were working on and give it a bit more of an entrepreneurial lens or scrutiny," says Mishriki, 31.
Getting in boots and all, Mishriki helped organise the first competition, before going on to become the Spark chief executive, chairman and join the alumni advisory board in subsequent years.
It also gave him the entrepreneurial bug. "After you go through the Spark process, you can't think of doing anything but starting an entrepreneurial venture because you just get this electric buzz out of it; it's contagious.
"You can work through the night and live off a couple of hours' sleep and you have no idea how you are physically capable of doing it, but once you get that taste through Spark you don't want to do anything else."
Mishriki's involvement in the Spark programme was recognised last night at the university with the "Sparkie of the Decade" award. It caps off a year that has seen the company scoop up millions of dollars in investment from consumer technology giant Samsung and listed United States electronics firm TE Connectivity.
PowerbyProxi has developed a range of products that wirelessly transmit electricity and data. The time is right for that technology to move from its industrial application in wet and dirty environments hostile to power cables, and into consumer electronics.
Deals signed in the early days with customers such as US machinery manufacturer John Deere gave it the time and capital to develop and miniaturise the technology and wait for the market to be ready.
Now, more people have smartphones and other battery-powered devices, but charging still depends on a power point.
"We've cut the cords on many devices but the one constant nag is still that 'beep, beep, battery's getting low' and that is something really exciting," says Mishriki.
PowerbyProxi has created technology that could see devices charging while on cafe tables, office desks or kitchen benches. "We've kind of timed that wave right. If we had started in consumer in 2007, we could have run out of money, like our competitors." Its rivals are a mix of start-ups and American semi-conductor giant Qualcomm, but Mishriki says the firm's "really strong" portfolio of patents, many developed at Auckland University, gives it the edge.
Then there's the work ethic that meant the PowerbyProxi team, which includes serial entrepreneur Greg Cross, could handle the 50 or so trips to Korea needed to get the Samsung deal across the line. "Persistence pays and we were certainly extremely persistent and extremely patient."
Despite the travel needed to foot it with international competition, Mishriki is determined to keep the company's headquarters here, something he says is a legacy of his Spark experience.
"If we can start creating a culture and a generation where people don't graduate and think of going on OEs to London, but graduate and start thinking about creating the next Facebook or the next Google or Xero, I think that's really exciting."
Incidentally, PowerbyProxi didn't win that inaugural Spark competition - Mishriki can't recall who beat them into second place - but it gave the company the push needed towards business superstardom.