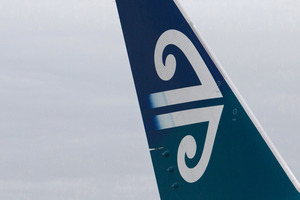 What can happen to a fired-up young company's culture as it grows?
It depends on how deliberate the company's founders or leaders are about culture. You need to build a culture and you need to work hard at maintaining the culture. Culture needs to be defined, it needs to be understood and it needs to be pro-actively and deliberately managed. That the culture inevitably changes as a company grows does not have to be the case.
Culture stems from core values, maybe just two or three "character traits" of the business that are inherent because they lie at the heart of the company. These don't need to change over time. Our experience of both start-up and established owner-managed businesses is that culture is the present manifestation of the company's past or its history.
Founders and owners embed their foundation values into the business and if they take maintaining these seriously, the culture can absolutely stand the test of time and of growth.
How can business owners protect that company culture they created when they first started up?
The trick is to change what you have while preserving the values of the company and aligning these with what you do and how you do it. Business owners must genuinely see people and culture as key assets. If culture is seen as critical, then like anything else that is seen as a critical success factor for the business, it needs to be monitored and it needs to be managed.
This means aligning the company's systems, policies and practices to its values and culture. One of the quickest ways to erode culture is by bringing people into the business who don't fit the culture. There are examples of where bad recruitment decisions have played havoc with culture. We too often hire on great experience and fire on bad culture fit.
As an entrepreneur starts up other businesses alongside their initial one, is culture harder to maintain?
It certainly can be if the new leader is not clear about what the culture is, is not aligned to this culture or believes it needs to be different. If the culture is strong and is a demonstrable contributor to the performance of the business, then finding a new leader who fits this culture should be a critical part of the recruitment process.
There are also definitely times when there is a compelling reason to change the culture of the business and often a new leader can be a great catalyst to making this happen. But remember, changing a culture does not happen overnight. It takes time and commitment.
What are some internationally known companies that have maintained a strong culture despite growth?
Google and Facebook; Southwest Airlines is another great example. Equally, many would argue Air New Zealand has a strong culture and has been very deliberate in defining, establishing and managing its culture. Another New Zealand example is Overland Footwear. All of these companies acknowledge culture as one of the most precious things they have and they work harder at it than anything else.They have defined their culture, they understand it and are intolerant of anything that goes on that is contrary to it.
Liz Wotherspoon is growth director at The Icehouse.