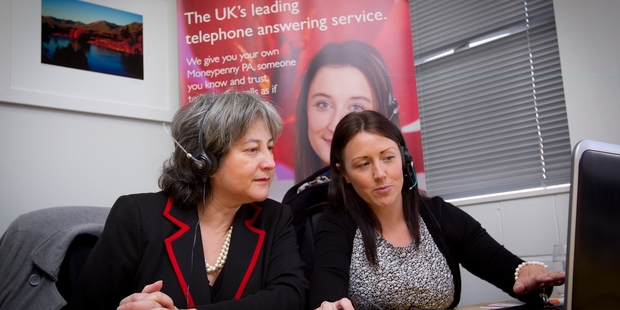 Opening a New Zealand office has proven to be a successful experiment for the British 24-hour a day telephone answering service, Moneypenny.
The Auckland branch in Takapuna was originally set up to serve only British clients overnight but it has grown to take on more Britons who have offices in other parts of the world.
The company is the largest British telephone answering company, handling around 30,000 calls a day for 6000 businesses from sole traders to multinational corporations.
The British High Commissioner, Vicki Treadell, who yesterday visited Moneypenny's office in Takapuna, said she was surprised more businesses did not take advantage of the different timezones between the two countries.
"This is the perfect 24-7 platform, given our exact opposite day and night dynamics," Treadell said.
Moneypenny managing director Glenn Jackson said the company differed from the standard call centre concept. He said the service was personalised to the extent that a caller should not be able to distinguish between Moneypenny and the client's own switchboard.
The company employs teams from Britain on a four-day-on four-days-off basis in their Takapuna hub answering those calls and has hired two local staff.
Jackson said from Britain that the idea to open up shop in New Zealand came from a reluctance of staff to volunteer for a night shift. When the idea of running a night shift from New Zealand came up, it became "a no brainer".
There was now a waiting list of 45 wanting to do a six-month stint here, Jackson said.
He said there was no cost advantage - running the New Zealand operation was slightly more expensive - but that it came down to an issue of quality.
Jackson said Moneypenny chose Auckland because of its good fibre and internet connectivity. On the phone, there is only a slight delay to telephone conversations between the two countries, he said. APNZ