So you could benefit from some external business mentoring? Mike Ashby explains what comes next.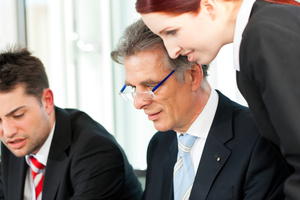 What should small business owners and senior staff look for in a business coach?
The common ingredient in our business coaches' success is that they have a combination of experience in corporate systems and processes, time in their own business and a few years under their belts as coaches. The wider the experience the better.
How should SME owners prepare for their first meeting with a coach?
Give the prospective coach a fact sheet ahead of the meeting that describes the business, your vision, the three biggest issues the business faces and the three biggest issues you face in leading it. Be honest, open and open-minded.
How do you choose a suitable coach?
The first thing to decide is whether you want just an individual coach or you want to tap into the wisdom and experience of other business owners as well. Having made that decision, ask your business owner colleagues about their experiences. Contact a couple of coaches and ask them to describe their approach. If they're credible, meet them for an hour face to face and decide whether this is someone who gets you to see things differently. Ask for references so you can get a third-party view.
In the end, there has to be a personal connection based on respect and rapport.
Are owner-manager or senior manager courses useful?
We run two programmes, the Challenger Programme for businesses with $2 million-plus turnover, and we are in a joint venture with the Icehouse to run its owner-operator programme for smaller businesses. I think a programme approach is better than coaching alone. When you're working with a coach, they're only as good as you allow them to be. You work on your issues rather than issues you don't know about. What's missing is what you don't know and that's where education comes in. On a programme you get leading thinking on subjects that you haven't got around to yet and it's what you learn about yourself and your business that can move your company forward.
How long should a coach work with you and your business?
The average relationship with a one-on-one coach is six months. It varies with how intense the relationship is. I have one-on-one clients who have been meeting monthly with me for five years. As their businesses have grown the issues have changed. If you don't feel like you're getting value any more, don't hesitate to terminate and find someone else.
How much does a business coach cost?
It depends on the frequency and quality. You should expect to pay at least $200 an hour for a personal coach - anything less suggests the coach is competing on price rather than quality. Our Challenger Programme starts at $1095 a month but the ROI is significant because they are bigger businesses. The Icehouse owner-operator programme is $895 a month. There is government funding for this in some cases.
Mike Ashby is director of Breakthrough Company.