Andrea Clarke, owner of Milford Dentists, which has recently set up a new clinic to help patients with bad breath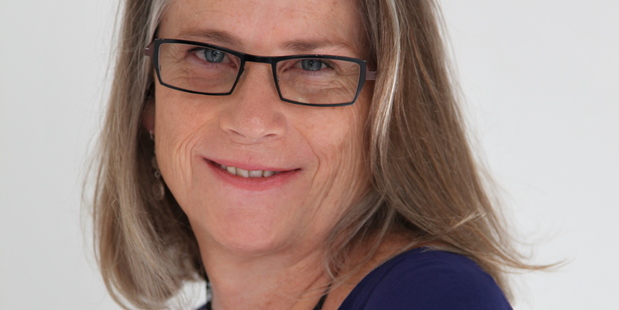 Why did you decide to set up a new division. What is it all about?
I have always been an early adopter of technology especially during my dental career, whether it be laser dentistry, same day CAD/CAM crowns & veneers, air abrasion. So while attending a dental conference in Sydney I learnt about this piece of neat technology - an OralChroma machine. This machine measures the different types of gases in your mouth and consequently diagnoses whether you have bad breath (halitosis).
It quantifies which gases are present, representing their levels in an easy to read bar chart. Those gases present and their levels indicate the cause of each client's halitosis resulting in a diagnosis and a tailor-made solution to the problem.
As soon as I grasped all of this, I wanted to fly home and order an OralChroma machine and set us a clinic to help people with bad breath problems. Essentially this is what I did. After doing more research into halitosis I flew myself and two team members, Karen Boyd my oral therapist and hygienist and practice manager, Mel Latu, back to Sydney to learn more about setting up a Fresh Breath Clinic.
How is it going?
Our clinic has been running now for several months and the results we are getting are amazing. It has been an interesting process for myself, Karen and Mel, supported by our awesome team, to set up totally new systems and protocols to take a new Fresh Breath Clinic client from diagnosis through to a cure.
Are your regular customers using the new service or is it bringing new
people in?
We are seeing both new and existing clients. New clients are specifically looking for either a fresh breath solution or even just reassurance that they do not have bad breath. Existing clients seem intrigued by the whole service and again are wanting to know what's happening in their mouth.

We have primarily been using our website and word of mouth as a driver to bring awareness to greater Auckland. Like any new service we wanted to get all our systems running smoothly before we really started advertising this fresh breath service.
What sort of investment has it required?
Thus far around $30,000 plus a lot of Karen, Mel and my time.
What do you anticipate it doing for your turnover? I expect our turnover to increase, but as there are no other clinics using the OralChroma machine and our protocols in New Zealand we are entering uncharted waters.
What have you learned along the way?

I have learnt that I am blessed with a fantastic team of people.
As the owner of a small dental practice, running a small business was never on the undergraduate syllabus. On this occasion incorporating this service taught me that my team are really keen to learn with me how to set up, effectively, a business within a business. These opportunities don't come around often and it has been exciting and rewarding working as a team. In fact after our fact-finding visit to Australia we were so excited we decided to get to the airport early so we could brainstorm how to create the Fresh Breath Clinic and I am embarrassed to say we missed our flight.
Adopting new technologies and services is hard work but immensely satisfying on a personal and professional level and especially in this case as the successful elimination of bad breath has been clear to see on retesting our clients.


Next week, we look at how SME owners and their senior staff can benefit from a good business coach or a good management course. With a plethora of business coaches out there, not all experiences have been positive. We want to hear all your stories good and bad and collect some tips on finding one who will make a real difference.