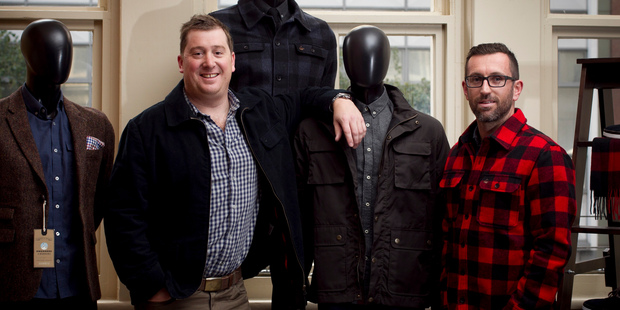 The late Kiwi bushman Barry Crump might be turning in his grave. Or perhaps he'd be jealous there is now a range of Swanndri he could wear to dinner.
A wardrobe staple of farmers, hunters and outdoor enthusiasts, which celebrates its centenary this year, the Swanndri's Christchurch-based maker has teamed up with Kiwi menswear chain Barkers.
Tomorrow Swanndri and Barkers release 12 new garments, including shirts, jackets and a limited run of hand-woven Harris Tweed blazers.
While the garments use Swanndri's patterns and fabrics, they are tailored to Barkers' cuts, a world away from the early one-size-fits-all bush shirts made in a Taranaki bath tub in 1913.
"There's [Swanndri's] technical nous on the fabric, proven over a long period of time ... and we've brought to the table maybe a slightly more fashion or high-street look," said Barkers' head of merchandise Paul Biddle.
Swanndri sales manager Nic Floyd says the new garments will "undoubtedly" last just as long as the original bush shirt.
"A garment being sold in Barkers or being sold in a rural merchant has to perform if it's a Swanndri garment."
Despite the brand being 100 years old this year, Floyd said Swanndri doesn't need a reboot.
"I don't think we're looking to reinvent Swanndri or change Swanndri.
"What we're trying to do is connect, or be more relevant to the urban market."
The collaboration is not the first for either Swanndri or Barkers.
In 2006 Swanndri joined forces with New Zealand fashion designer Karen Walker, which - like the Barkers venture - was an effort to attract consumers who update their wardrobe more frequently.
"When your top selling product lasts a lifetime, it's not actually that good for business," Floyd said.
Barkers have launched T-shirts with Kiwi record label Flying Nun and neckties with Auckland-based Parisian, which makes leather goods.
Swanndri and Barkers are both New Zealand-owned companies and both manufacture in China.