Important to build a strategy that puts the consumer at the centre with a compelling proposition, says Mike Cooper.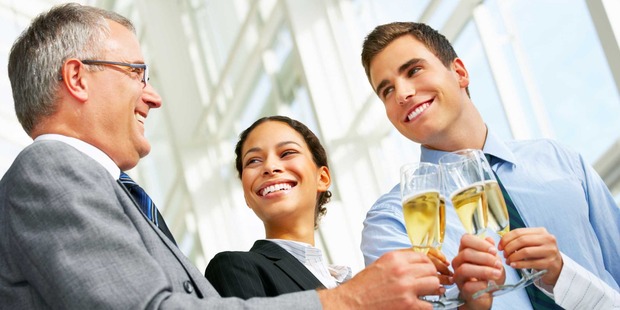 How do you get people to try a new food product that is up against a big player?
You need an aggressive stance, probably around the concept of being the people's champion. It has to come from a product truth that taps into the way people view the product and category. So for a product like butter, for instance, this could be a taste or authenticity angle. In line with this, you could also ignore the other players in the category and focus on the market leader, giving consumers the impression you are larger and more popular than you really are. I would suggest thinking along the lines of a "taste challenge" - but remember, the product has to live up to expectations. That's the risk you are taking.
Have you seen examples of large incumbents trying to undermine challenger brands?
One example was the British Airways campaign it waged against Virgin. This involved trying to solicit premium customers from Virgin by offering them free upgrades at the airport.
It attracted a lot of bad publicity for British Airways.
Other examples are where the market leader is trying to behave like a challenger itself, such as Dove's Campaign For Real Beauty. It's a great pre-emptive strategy. See the latest Dove Sketches campaign here so you can see how it's working.
What can new brands do when taking on a giant competitor? How do they compete in a supermarket setting, for instance?
Our book Overthrow: 10 Ways to Tell a Challenger Story identifies challenger types including the "enlightened zagger", the "missionary", the "irreverent maverick" and the "people's champion". What the book is essentially talking about is being more fleet of foot, nimbler, more creative and appealing to the consumer's desire for choice. Most importantly, it's about building a strategy that puts the consumer at the centre with a compelling proposition that undermines the market leader, making them appear uncaring, slightly greedy, complacent and lacking the consumer's best interests.
Supermarket shoppers, for instance, are so overwhelmingly spoiled for choice that you must have a challenger message unless you have a cast-iron unique selling proposition. Otherwise someone is going to eat you for lunch over time. But remember that time lines are condensed today because of social media and product reviews on the internet. Information about brands travels so quickly brands are going in and out of fashion that much more quickly. These days over 50 per cent of people in the developed world are part of a social network.
Some small challenger brands here are taking their brands overseas as well. Can this help their image when selling to New Zealand consumers?
It should do. Take a look at Peter Jackson. I loved the Air New Zealand safety video with the theme of The Hobbit. I think that was really great challenger thinking on a worldwide scale.
Mike Cooper is head of London-based media and communications agency PHD.