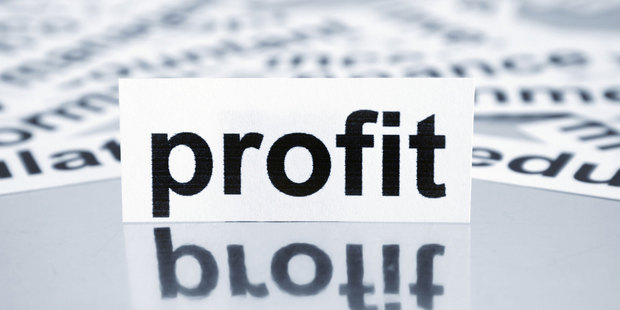 I think one of the reasons that I am often brought into small sales conference meetings is the fact that I am like each member of their sales team.
We each have 1001 things to do each day. We have to bring in more new clients, and keep existing ones happy. We often have long lead times and have to do much more with less resource. We have family commitments (mine being hubby, six kids and five animals). Even with these constraints I've been able to grow a successful business, write sixteen business books and keep everyone happy.
While preparing a presentation for a small Australian distributor conference of industrial cleaning suppliers last week, I thought of an acronym which perfectly encapsulated the main strategies that I religiously follow. I thought you might be interested.
PROFIT
Persistency
You never give up on a viable prospect, no matter how long it takes. If someone has potential to do business with you, has shown interest, you put them in your database and stay in contact with them. Just because the timing isn't right to become a client immediately doesn't mean they won't in the future. Also in the interim your communications can become a referral source from them to others.
One critical point - your communications to them must be in a 'what's in it for them' manner.
Routine
Forget one off's. Create your own systems, routines for following up. For religiously setting aside time for marketing and business development. For creating and sending your bulk WIFFM communications. Activity equals success. Do not wait for the phone to ring or for people to call you back about the proposals/quotes you've sent out.
Offline/Online Communications
This is the main strategy of bringing in new business, keeping clients happy, adding value and improving customer service. As mentioned twice about you develop a communication strategy. Mine has always been to put myself in their shoes and think of what information can make them more successful in many aspects of their life. While lots of the tips and information I put in my newsletters, others would charge for I have found this keeps people subscribed, reading and referring. In this day and age priceless.
Information
Your most valuable business asset is an information rich database of existing and prospective clients. It's heartbreaking how few sales people or businesses realise this. It doesn't matter where you put it to sleep at night a proprietary database, Email Contacts, Excel, Access.... Keep information that is relevant to them as well as you. That helps you target. And then use it.
Technology
Using your everyday business tools enables you to accomplish all the strategies above no matter if you're in the office. On the road. On an extended holiday. By learning the features of your smartphone, your software and using mobility you can make magic happen.
What do you think?