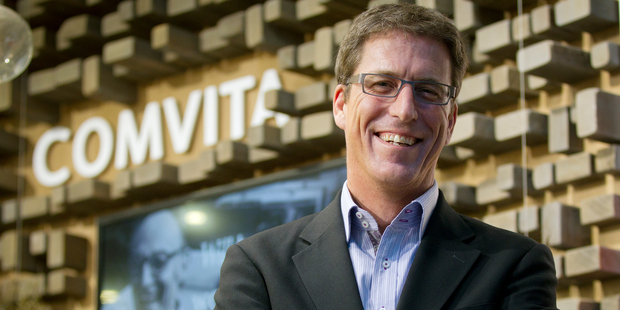 Natural health products maker Comvita says its new concept store in central Auckland will strengthen its brand internationally, particularly in Asia.
Brett Hewlett, the Bay of Plenty firm's chief executive, said market research suggested tourists who bought Comvita products in New Zealand often became loyal customers after returning home.
The store, in Quay St near Viaduct Harbour, is targeted at visitors from Asia, Comvita's biggest market and which accounts for a third of its $96 million total revenue in the year to March last year.
Comvita said the store was designed to engage customers and educate them about the brand.
"Our head office [and visitor centre] is based in Paengaroa in the Bay of Plenty and as much as we'd love all visitors to come to that part of the world, Auckland's a much better place to capture more visitors," Hewlett said.
Comvita, whose products include Manuka honey lozenges and bee pollen capsules, operates more than 450 retail sites across east Asia, mostly in China. "We're really well positioned in those Asian markets, especially with mainland Chinese consumers," he said.
Tourism Industry Association chief executive Martin Snedden, who officially opened the Quay St store last week, said visitor numbers from China had grown 85 per cent over the past five years.
"Catering for visitors from China is a key focus for the New Zealand tourism sector as this number has been forecast to grow over the next five years to nearly one million," Snedden said.
Comvita is expanding its Paengaroa visitor centre into a "world class attraction", scheduled to open in November, through a joint venture with tourism operator Department of Discovery.
Hewlett said Comvita was seeing strong sales growth in Asia, while markets in Europe and Australia were more subdued.
In February the company warned it expected a 15 per cent fall in annual profit because of a rise in honey prices of up to 50 per cent, largely caused by poor weather in the 2011/2012 summer, and tough trading conditions in Britain and Australia. The company, whose shares closed up 20c on Friday at $3.85, reports its full-year result this month.