Sales channel a serious, flexible option for small firms with online spending in NZ over $3b - and growing fast.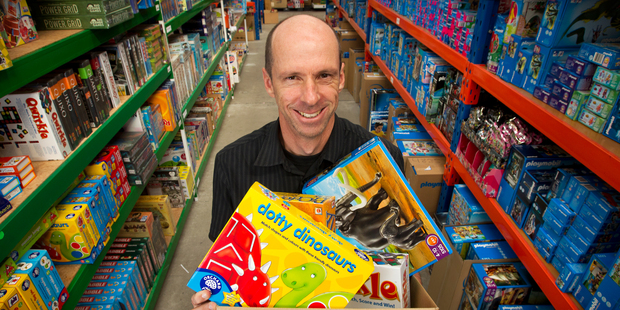 Online retailing offers a number of opportunities for small businesses.
This channel of selling has won strong acceptance by consumers, with online spending totalling over $3 billion in New Zealand. This is forecast to almost double in the next three years.
When LeftBrain Group's Shane Loomb first set up iQToys.co.nz in 1996, he says he was one of NZ's first online retailers with shop.co.nz.
"I wrote the first website using Microsoft FrontPage. It was pretty ugly," he says.
While initially based in Auckland, the business is now in Mt Maunganui near a number of other online retailers such as natureshop.co.nz and seriouslyboard.co.nz.
To those who think online retailing is the cheaper option to having a store, Loomb has a reality check.
"We need to spend more on advertising than a bricks and mortar store. A traditional store can benefit from a popular or highly visible location but as an online store, you can get lost in cyberspace so we need to invest a lot of time and money in attracting customers to our website."
The other big expense is website development costs, constantly improving the functionality of the website.
"It's almost like we are carrying out a store refurbishment every week of the year," says Loomb.
Clever techniques to use data will become increasingly useful for online retailers, he predicts.
"For example, if you arrive home late from work you might be instantly greeted with some online offers by video/text from your favourite takeaway stores with a link to the deal on their website. I think online retail will become more accessible wherever you are, in the car, at the fridge, while watching TV or from your mobile phone."
In 2009, the entrepreneur set up a new parent company, the LeftBrain Group, under which a number of brands now operate, including IQToys, Baby Universe and DVD / book retailer, Gumboot.
"I felt that to grow the business rapidly, we needed to broaden our operation and have multiple brands," says Loomb. The entrepreneur is about to launch a new brand which fits well with the customer base of predominantly women from ages 25 to 40.
The LeftBrain brands are involved in a lot of online activity. "People who have a website and blog about us can earn a commission if they refer people to us," says Loomb who has custom-built his own affiliate programme employing two full-time web developers.
"Where we interact with customers, it's through Twitter or Facebook. We also have a regular newsletter that goes out to subscribers at least once a month."
Amazon is the LeftBrain's main international competition while Mighty Ape and Fishpond, are the top local competitors. The business has been selling to Australia for the past six or seven years, sales there now account for one-fifth of the business's turnover of more than $5 million.
LeftBrain has 15 staff which expands to 40 around Christmas when the business has 40 per cent of its sales. With the arrival of students to the Mount at that time of year, recruitment is no problem, says Loomb.
Loomb's wife, Suzette, heads up customer service. "She is the sounding board for my crazy ideas," says Loomb.
The couple have two boys, 12 and 10.
Over the years they have had approaches to buy the company, tyre kicking exercises at this point.
Equally they would look at acquisitions if they made sense.
"I think it will be quite an attractive market going forward.
"There is the possibility of some consolidation in the market," says Loomb.