Justin Craig, PhD, Associate Professor of Entrepreneurship, Associate Editor, Family Business Review, D'Amore-McKim School of Business, Northeastern University talks about recent academic research on family businesses.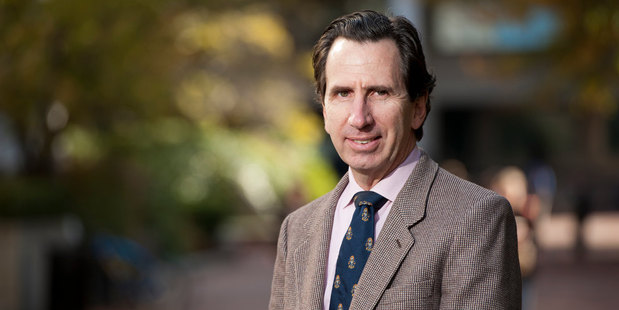 Family businesses weathered financial crisis better than non-family businesses
Most recently, international research from the Harvard Business Review, for instance, has emerged that demonstrates how businesses with family ownership have weathered the recent global financial crisis (GFC) better than businesses that do not have family ownership.
There is certainly international evidence that family businesses weathered the GFC better than non-family businesses. There is also evidence to support the conclusion that family businesses' "patient capital" approach provides a safeguard in times of economic downturn. The sector's contribution to the Australian economy includes the promotion of the benefits of a risk adverse, long-term approach to investment and business profitability. While its effects cannot be measured on available data, the committee considers that it is an approach that the broader economy would be well-advised to consider.
Much of this advantage is contributed to their being able to, as one scholar put it, "absorb misery" better than others. The non-economic advantages of family businesses have been captured through a concept labelled 'socio-emotional wealth' and though hard to measure, this is the burgeoning conversation globally. It is effectively an extension of the notion that families have intangible resources that give them a competitive advantage.
Family businesses don't vary internationally
Interestingly, in many aspects family businesses as a sector do not vary much from country to country. There are obvious cultural differences but a business with family involvement is challenging in every county. It is also more rewarding than the 'corporates', let's not forget that. Of course, there are older businesses in Europe, for example, than in Australia and New Zealand and the United States, and the mindsets of companies in Europe will differ than in the later developed countries. But day to day the differences are not noticeable. Older businesses have more at stake and lots more to lose but they also have advantages. Family leaders still have to manage three independent and interdependent systems being the family, the business and the ownership group.
How family businesses evolve
Most entrepreneurs don't typically start out to launch a family busines. That would not be seen as 'cool'. However, there is a point when they consider the purpose of entrepreneurship as building something for their offspring and their offspring's offspring. There are many other challenges facing entrepreneurs, mainly to do with survival but once that is secured they can consider whether they intend to exit via transfer or sale to their children.
Another way to look at this is through a 'transgenerational lens' which looks at the existing family business as the venture fund to launch what you call new and exciting careers. This is being better understood globally now.

How do you manage staff in a family business so they still feel part of the "family"?
We study this a lot using stewardship theoretical lens. Much of my work concentrates on this conundrum.
This effectively says that businesses create a 'stewardship climate' in their organizations in which individuals see the business as an extension of themselves. They are intrinsically motivated, there is a collectivist culture, rather than an individualistic culture, there is a low power distance between owners/executives and employee and employees are more involved.
According to stewardship theory, the steward's objectives are aligned with those of the organisation (for example, sales growth, innovation, profitability), and the utility the steward gains through pro-organizational behaviors is greater than that gained through individualist, self-serving behaviors.
Justin Craig was visiting NZ as a guest of accountancy firm, BDO.

Growing numbers of small businesses are retailing purely online rather than taking on the expense of the bricks and mortar. Tell us your stories.