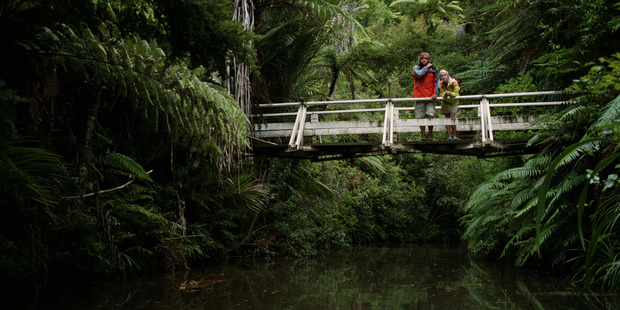 Angela Scott, Angela Scott Consultancy, tourism marketing consultancy based in Martinborough, talks to Gill South about how to market your seasonal tourism business.
For many SMEs who rely on the visitor industry, this time of the year is critical. Right now businesses should be getting ready for the onslaught and rolling out their summer campaign. The level of marketing activity over the high season will vary greatly depending on the type of product, how it's priced, ease of purchasing and where it is promoted. A high ticket item will have a very different marketing strategy to a smaller ticket item.
Talking to your market
Businesses need to think about how and where there customers are making purchasing decisions and look at the most cost effective ways of talking to their target market.
People are more likely use the internet to research and make purchasing decisions. Depending on how busy you are, adjust your online presence accordingly, whether it's via social media, internet marketing, or third part websites. Don't forget the i-Site network. Radio and print advertising also need to be considered but I am seeing more SME moving into the online space. Try and measure your marketing activity, whether it's through a specific package, voucher or simply asking your customer how they found out about you.
Link with complementary product
For SMEs it is also about growing your network and linking with complementary product. For example an attraction provider should distribute their marketing collateral through local accommodation providers, rental cars, campervans in major centres and other transport providers.
It's not just about customer service but customer satisfaction. As a business you need to make sure your staff are well trained and ready for the busy period. From my experience over the years with SME, the ones who are successful bring their staff on well before high season and spend time training them. Make sure they know and understand the culture of your business.
We all know our customers love to share their experiences. If they have a good experience they are more likely to come back, post and share through social networking sites and tell others.
Customer retention
Even though high season is really busy, businesses need to think about customer retention - you managed to get the customer to experience your product or service, so what are you going to do to hold onto them? Whether it's asking them to sign up to your newsletter, or link through a social media site, try and think of creative ways to growing your database.
What to do off-season
So, summer is humming but the shoulder and winter months aren't. I often say to clients write a calendar of reasons for your target audience to come and experience your product or service and link this to your promotional activity.
Bundle up experiences and seasonal packages, look at value adds, offers, key events, national anniversaries and holidays. Once you have created reasons to engage, look at your marketing activity, budget and plan well in advance.