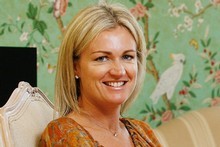 Who can keep up with Social Media - there seems to be a huge growth in this space and with the invention of new sites, it makes it mind-boggling just trying to keep up.
The most common in New Zealand are Facebook, LinkedIn, YouTube and Twitter. It seems that some businesses have identified very quickly that there is some real value in using these mediums as a way to promote themselves, but for others it is a difficult concept to get your head around.
So what about recruitment - how is the industry dealing using these tools?
Probably the most common one is LinkedIn where the industry is now using it as a search tool to identify talent that is difficult to find. When you pick up a position brief from a client, you know based on previous experience that the on line job boards won't necessarily deliver the quality you need to find another source. This is where LinkedIn is becoming more useful.
Now if you are currently employed, typically in a corporate role, no employer is going to accuse you of looking for another position because of having a LinkedIn profile.
It is seen as an acceptable way to connect to customers or even a necessary tool to perform your day to day role. So really if everyone has a LinkedIn profile will it be simple to identify the talent, send them a Job Description and then they will come?
Not so - this is where LinkedIn, recruiters and employers have to be very careful about the way they engage with their market. If you send an Inmail to people on LinkedIn day and night, that top talent is going to become sick of receiving every job available in the market every day.
Take Sales in Auckland for example, the online job boards would have 50 plus new Sales roles advertised daily, so if you are happy in your role and receive half of those roles via email everyday you are going to become very sick of LinkedIn, very quickly. Therefore what could easily happen to LinkedIn is what happens to the on line job boards - once you have found your new position, you simply turn off the feed from the Job Boards.
Therefore thinking that LinkedIn could be the ultimate solution to filling those hard to fill roles, think again. It is just another channel to find talent in the market but not the solution to everything. People will still want to plan their career move carefully and need the human interaction to ensure their next move is the right one. It is the way you engage with those people that is the key.
With YouTube it is being used more and more to give candidates a better insight into what happens within an organization, which should be used more and more. Sure it won't mean that it solves the problem of finding that elusive candidate but it will mean your audience is better engaged with your business and they will be better prepared.
Twitter is one that can be difficult to understand the benefit of sometimes - for the recruitment industry simply rolling out job after job is incredibly boring and an instant turn off for your market. You have to engage with your target market so if you recruit in marketing make sure you comment on the industry, trends you are observing, and the odd key role and people will "follow" you and engage a lot more.
Facebook is a complicated one. It can be key to tracking the younger candidate because it has become such a habit to that generation, as they are constantly "online", be it via a computer or the cellphone application.
As much as it is a great way to keep in touch, does that user (or that potential job seeker) realize that they can be very exposed on Facebook, everything you place on this site can be easily retrieved. Facebook can be used as a research tool for Recruiters or possible future employers as it provides us with an insight into that person life - Facebook tells us their story.
Overall social media is a fantastic way to provide more options for the recruitment industry and employers to source talent, but like anything, if you invest in it you will be successful. If you are "non-committal" it will be a failure. Choice is yours on how you embrace it.

Kate Ross
Kate Ross is director of Kinetic Recruitment