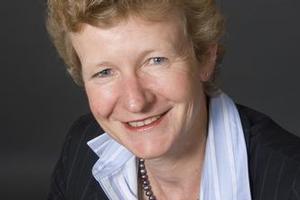 Legislation allowing workers to take meal and breast-feeding breaks may be changed because it would cause the cancellation of nine domestic flights, Labour Minister Kate Wilkinson says.
Previously, there were no statutory requirements for meal and rest breaks, although entitlements were in most collective agreements.
An amendment bill was passed last year by the previous Labour government, which set guidelines for break requirements.
Today, Ms Wilkinson said the law was "too prescriptive" and needed "clarifying".
She will introduce an amendment to increase flexibility around breaks.
The current legislation meant regional airport control towers were being closed down while workers took breaks, she said.
The Airline Pilots Association had been "unwilling to continue the flexible breaks system".
If she did not act it "would result in the cancellation of at least nine regional return flights a week and the risk of further schedule disruptions", Ms Wilkinson said.
Pharmacies, schools, meatworks and sole attendant operations had also raised concerns about the law, she said.
"Parliament certainly didn't intend for this law to create more problems than it solved.
"It would appear that what was once common sense in the past is no longer common sense under this legislation," Ms Wilkinson said.
The Council of Trade Unions was quick to express their disappointment at the planned amendment.
Many workers had benefited from the law, president Helen Kelly said.
"To now exclude sole charge workers, for example, would see many people returning to the very unsatisfactory situation of working long hours without any break."
Last month, Ms Wilkinson called for public submissions on a draft code of practice about breast-feeding at work.
The Draft Code of Employment Practice on Infant Feeding aimed to give employers guidance on how to meet breast-feeding breaks.
Submissions close on Monday.
- NZPA