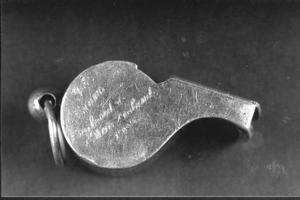 The Commerce Commission is proposing to extend its leniency policy for members of cartels who spill the beans on their illegal schemes.
The regulator says experience shows an effective leniency programme is the single most effective tool available to detect cartels who hatch illegal deals with competitors to fix prices, share sales or engage in bid rigging. It wants to strengthen incentives that encourage companies to cooperate.
The commission adopted the programme in 2000 and says it have proved "very successful" with 13 applicants to date. Such an application triggered its investigation in December 2005 of an alleged international air cargo cartel into 13 airlines and seven airline staff, including Air New Zealand and Qantas Airways.
Commission chairman Mark Berry said the revisions would introduce two new features to the policy, 'markers' and 'Amnesty Plus.'
A marker would be a way to identify the order in which applicants seek immunity, creating a place-holder for the first applicant to give them time to compile evidence.
Amnesty Plus allows the commission to recommend a reduced penalty for an applicant who might not otherwise be eligible if they dob in a another, separate cartel.
Prime Minister John Key this month said jail time might be worth considering for businesses caught price fixing.
New Zealand is currently looking at ways to harmonise rules on cartels with those in Australia as part of a broader alignment of commercial law.
The commission is seeking feedback on the proposed changes by the end of this month.
-BUSINESSWIRE