1000 Kiwi GPs signed up to exchange info electronically, boosting plans for Oz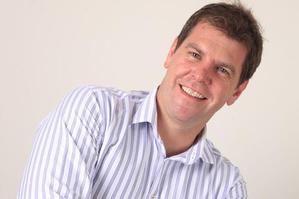 Auckland technology start-up Konnect says it is close to finalising its first deals in Australia after signing up more than 1000 New Zealand doctors to use its automated life insurance information exchange system.
Konnect is tapping into the growing market for technology that enables the electronic exchange of information across the health system and the financial services sector.
The two-year-old company says its technology could also be used to reduce paperwork and administrative effort in other industries.
"We saw an opportunity in the health and insurance sectors where there is an awful lot of paper being moved back and forth," says Hamish McLachlan, Konnect's managing director and one of its four founders.
"We thought there's got to be a better way to get these industries operating in a far more efficient way."
Konnect's SureMed software automates the process GPs have to go through to provide information to an insurer, or underwriter, when a patient applies for life insurance.
McLachlan says doctors typically spend 40 minutes filling in the forms underwriters require when a new customer applies for life insurance. Using SureMed reduces that administrative time to about 10 minutes, he says.
The software links into the desktop computer-based "practice management systems" used by most doctors' surgeries.
McLachlan says Konnect has been able to sign up local GPs to the system faster than the company initially anticipated as a result of putting significant effort into researching exactly what doctors, insurers, and other interested parties - medical organisations and advocacy groups such as the office of the Privacy Commissioner - needed out of the system. "In a way we're facilitators of change. You needed an organisation to sit in the middle and bring all those groups together, because there are quite a large number of them," he says.
"What we've found is that there are a number of other problems we can easily solve based on what we've created in both the health sector and also in the wider commercial sector."
The strong interest in SureMed in New Zealand has also helped the company's expansion into the Australian market, he says.
Many of Konnect's local clients are owned by Australian businesses and positive referrals about SureMed from New Zealand users to their parent companies across the Tasman have been "a powerful door-opener" for the company as it has moved into the larger Australian market.
Konnect is currently in discussions with potential Australian customers as it refines its software to cope with the different requirements needed to optimise the system across the Tasman. McLachlan says the company's aim is to be operational in the Australian market this year.
He says the global financial crisis has not been an impediment to growing the business which, as well as SureMed, also sells three other technology services related to controlling digital information required for insurance policies.
"It [the harsh economic climate] has actually been perfect timing for launching these solutions. There are benefits for every stakeholder group in terms of [reducing] turnaround times, cost savings, and freeing up workflows.
"So it hasn't impeded us at all - it's probably actually sped up the delivery of the service."
ON THE WEB
www.konnect.co.nz