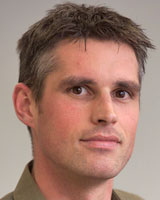 The Commerce Commission handed out a reminder this week of how desperately New Zealand needs a third mobile network operator to come into the market.
The same day we also got a reality check on the challenges faced by anyone wanting to take on that duopoly-busting role.
On Monday, the commission published the first in a series of quarterly reports comparing New Zealand fixed-line and mobile phone costs with charges for similar services in other OECD countries. It was no surprise to read that New Zealand ranked poorly across the board.
Out of 30 countries in the OECD, New Zealand was placed in the mid-to high-20s for expensiveness for almost all the types of phone services.
The country's best effort was a rating of 22nd cheapest out of 30 for a Vodafone plan in the "mobile low user basket" which, at $300 a year excluding GST, came in at 18 per cent above the average global price for that service.
Across the range of fixed and mobile services, New Zealand prices were between 15 and 76 per cent above the OECD average.
The local telcos were quick to highlight the commission's own caveat on the research.
The commission said the "results are indicative only and need to be interpreted with caution as the baskets will be different from New Zealand customer profiles and do not capture special or confidential deals". One telco was quoted as saying the survey did not take into account New Zealand mobile users' strong demand for text messaging.
Perhaps it is so popular because it is cheap compared with the high cost of making a call. You'd think the inflated mobile charges New Zealand consumers have been subjected to would have sparked the arrival of an aggressive third player armed with a marketing strategy focused on tackling the Telecom/Vodafone duopoly on price.
But on the day the commission released its monitoring report, we got the news that the most likely white knight, TelstraClear, is giving up its attempt to build its own local mobile network. If the local arm of Australasia's largest telco, experienced mobile operator Telstra, can't concoct a feasible business case for building a mobile network in New Zealand, it would seem to suggest there is something wrong with the competitive dynamics within the mobile phone sector.
There is and the Government knows it. To Communications Minister David Cunliffe's credit, the mobile duopoly is one of many areas of telecommunications sector inertia he has begun chipping away at. It seems, however, Cunliffe's attempts to reshape the regulatory landscape haven't happened fast enough to appease Telstra.
When TelstraClear made its surprise announcement on Monday that it was scrapping its part-built $50 million trial 3G mobile network in Tauranga, CEO Dr Allan Freeth lashed out at Vodafone, saying his rival's stonewalling over a necessary roaming agreement had killed the project's business case.
Securing a roaming deal with Vodafone was essential because, without it, TelstraClear's customers in the trial would not have been able to use the service outside of Tauranga.
Switching to an agreement with Telecom was not an option because of network incompatibilities.
Vodafone denied the stonewalling charge; the company's CEO, Russell Stanners, hitting back with the observation: "This is not the first time TelstraClear has pulled out of investment and blamed other players in the market."
Whatever the real reason for TelstraClear's dramatic plug-pulling, it leaves only one company openly trying to get a third New Zealand mobile network off the ground.
That company is NZ Communications, formerly known as Econet Wireless New Zealand.
Econet has a six-year history of not making much progress towards building a network but, as NZC, the business has been rejuvenated.
It has attracted serious overseas investment capital and Cunliffe's regulatory muscle-flexing has also resulted in Vodafone agreeing to sell it a vital chunk of 900MHz spectrum to get its network up and running.
NZC still faces a number of serious hurdles if it is to crack the existing duopoly.
New Zealand's low population density and challenging topography make the economics of building a nationwide network tricky, especially given the company will be coming into a saturated mobile market.
While the commission's OECD research suggests a new player with an aggressive pricing strategy could pick up market share, there is no doubt that if NZC (or anyone else) got to that point Vodafone and Telecom would suddenly find the means to drop their own prices.
NZC's backers can expect to buy into a price war which will be good news for consumers but could make it hard to eke out a return on their investment.
* simon@businesswriter.co.nz
By Simon Hendery

Email

Simon