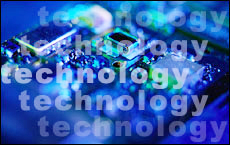 Eight months after six technology entrepreneurs formed a venture capital vehicle called AintoG, the group has finally done what its name implies, making their first investment in an Auckland software company.
AintoG has taken a 15 per cent stake in Catapult Software, a specialist in providing software and associated services to utilities such as electricity lines companies wanting to automate the management of their networks.
AintoG's principals are its chief executive, John McLean, technology entrepreneur John O'Hara, lawyer Wayne Hudson, software company CEO Peter Dickinson, business consultant and NZ Software Association president Chip Dawson, and technology marketing consultant Owen Scott.
Financial details of AintoG's investment in Catapult have not been disclosed.
O'Hara and Dickinson, who heads business software firm Greentree International, will sit on Catapult's board and say they believe they can help drive the company's expansion into the US market.
O'Hara said: "Our involvement is part-time to build upon what the founders have done, to work with them to grow it into a much bigger pie.
"If we're successful in doing that most of the value gained stays with them, which is appropriate, it's their business. We're helping them to grow. We just take a piece of it."
He said AintoG had looked at more than 20 possible investments since its founders got together in June last year and chose Catapult because it "stood out the most as one that we could do some positive things for".
O'Hara said New Zealand's early decision to deregulate the electricity market meant there were several companies like Catapult that had developed leading-edge technology for the sector which now had a global market.
"The American market is good because it's obviously very large, but very fragmented as well. There are something like 3500 electricity companies and a lot of them have needs for products like Catapult have and so we think it's a great opportunity."
He said traditional venture capital investors typically took a 30 to 40 per cent stake in a range of businesses, but the AintoG model was to take a smaller holding early on, and pay more attention to ensuring the investment paid off.
"The traditional VC model is to invest in a number of companies and assume that some will fail, some will do okay and one or two will do very, very well. What we're aiming to do is take a lot of that risk out."
Catapult managing director Tony Haresnape said: "Investment capital is relatively easy to come by, but relevant expertise of the calibre and range AintoG has available isn't."
O'Hara said he hoped other investors would copy AintoG's investment model.
"If we can create not just one or two, but 50 or 100 Rakons and Navmans over a period of time that will have a huge effect on all New Zealanders' standard of living."
By Simon Hendery

Email

Simon