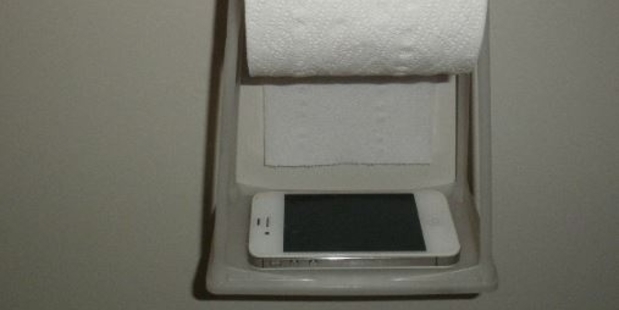 When call of natures comes
"You no longer need a library in the loo, you can surf the net and when the crux of the matter comes, if you use your Phone Hanger you won't run the risk of losing your phone to the murky waters below!" reads the presser for the toilet roll holder with a built-in shelf for your smartphone. "I was sick of dropping my phone off the roll, balancing it on my knee or leaving it on the floor then stepping on it," explains the inventor, a concreter from Australia's Northern Territory. "Some lady friends have even dropped them out of their bra into the bowl."
Unintentionally amusing calls to emergency services ...
1. Woman called to ask where she should dispose of some old steak knives. When I told her that she should throw them in her trash can, she talked to me like I was nuts and asked "Well, what if someone goes through my rubbish, uses the knives in a crime, and then I get blamed for it?"
2. Woman originally from Russia calling to state that there was a bear on her front lawn.
When we get there, turns out it was raccoon. She had never seen one before.
3. A young man asked for an ambulance to be sent because he had severe facial bleeding. When the paramedics got there the "facial haemorrhage" turned out to be a spot that he had picked at and that was bleeding.
4. Caller: (whispering) I can't see anything, I think I've been kidnapped. I'm wearing a blindfold ...
Operator: Are you moving?
Caller: No, I'm lying still. Wait, I'm trapped.
Operator: Are you okay? Can you sit up?
Caller: Oh, yes, hold on a minute. It's just my duvet. I woke up with it covering my head and thought someone had done something to me. (Via Reddit)
Cyclist taking a risky ride
A reader writes: "Today I saw a rather strange sight, a female cyclist riding with no helmet (lovely long red hair and a backpack) on the shoulder of the motorway heading north on to the Auckland Harbour Bridge. I was quite shocked and worried for her. I hope someone stopped her and told her it wasn't legal to do this. Are there actually signs to say you can't cycle on the motorways?"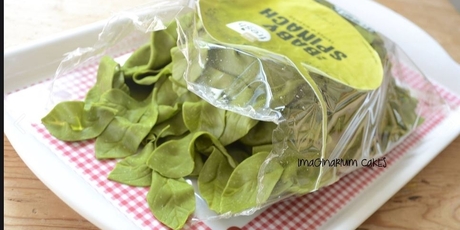 Got a Sideswipe? Send your pictures, links and anecdotes to Ana at ana.samways@nzherald.co.nz