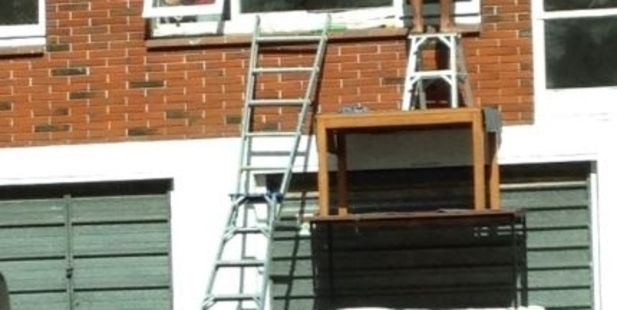 Snapped on Manukau Rd this week while waiting at the traffic lights.
Cold comfort
Kama Sutra for Couples Who Have Been Together for Over Three Years, by Chelsea Davison
"The Standing Chef: Make a move on your partner while she is in the kitchen making pasta. Press her against the stove, which she will remind you is on. Nod as she sighs and says that the kitchen has become 'too predictable' and doesn't have the same spontaneity as it used to. Remind her that you live in a 475-square-foot studio apartment and there's literally nowhere new to go. Ask her to make enough pasta for you." (See more at www.mcsweeneys.net)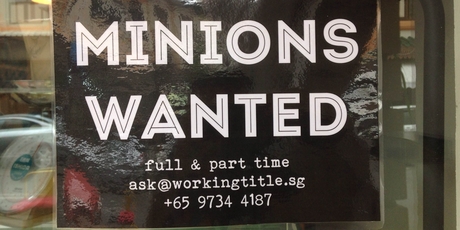 Infuriated traveller lets fly at cancellation policy
Alison writes: "How can this be reasonable? If your meeting in Wellington is changed or cancelled, and you have purchased an Air NZ ticket, there is no way (unless you have purchased a 'flexi' fare - that is, full price) you can get a refund! The airline's so-called 'travel insurance' covers a dismally small range of reasons for not travelling, and meeting changes are not one of them.
This is so infuriating when one is a regular and loyal traveller on Air NZ!"
Past imperfect
News from 1993: Two Oxfordshire men were both sentenced to 12 months in a young offenders' institution after admitting causing nearly $50,000 of damage "jousting" on a building site with a JCB excavator and bulldozer.
News from 1983: In Australia, Weird Al's parody Eat It reached number one on the charts, while the original, Beat It, peaked at only number three.
Video: This web series in the making cleverly satirises the Wellington's hipster scene reminiscent of the HBO hit Girls, but with a kiwi twang...
Picture this: You named your album what? (via Jubt Dontchaknow)
Good read: A homeless man in Iran hasn't had a bath since 1954...
Video: Queen's 'I Want To Break Free' music video, without the music...
Got a Sideswipe? Send your pictures, links and anecdotes to Ana at ana.samways@nzherald.co.nz