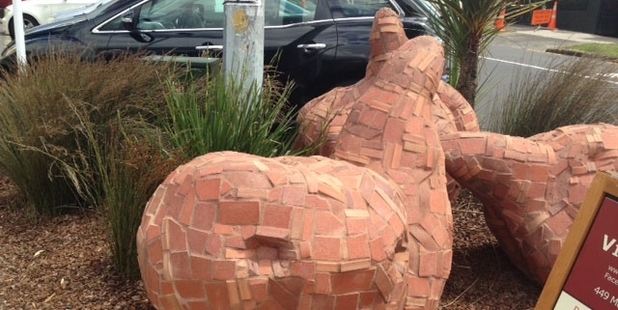 Leigh of Royal Oak wonders: "Am I the only person who thinks this collection of sculptures in Mt Eden looks like kumara or something that should be scooped up off the footpath and bagged?"
Need a virtual girlfriend? There's an app for that
A new app called Invisible Girlfriend is hoping to help singles get their family and friends off their back about being unattached. The service for texts, phone calls, voicemails and gifts makes it seem like they are half of a happy couple. There are other reasons users might want to lie about having a girlfriend, says creator Matt Homann. "Maybe they're in a same-sex relationship they're hiding from disapproving relatives, are trying to avoid unwelcome advances from a co-worker, or have chosen to focus on their work instead of romance." The girlfriend may be fake, but singles still have to choose how much they want to spend on her - from $9.99 for the "Just Talking" package, including an "emergency interaction button", up to $49.99 for the "Almost Engaged". Homann says they're exploring whether phone calls will be live actors or "realistic computer-generated voicemails". (Source: Buzzfeed.com)
Use plain GI Janes for army PR, says colonel
The US Army should use photos of "average-looking women" when it needs to illustrate stories about female soldiers, a specialist recommends - images of women who are too pretty undermine the communications strategy about introducing them into combat roles. That's the gist of an internal US Army email. "In general, ugly women are perceived as competent while pretty women are perceived as having used their looks to get ahead," wrote Colonel Lynette Arnhart, head of a team of analysts studying how to integrate women into combat roles. While the underlying message to Army PR is a good one (avoid using makeup or female models which could undermine efforts to integrate women into combat roles) the articulation of that message - pretty girls v ugly girls - is not so good. (Source: Politico)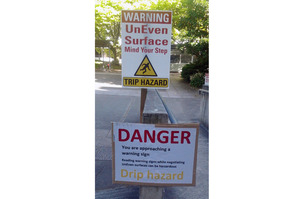 Mantras To Live By
1. "You may have cholera and beriberi, and your wife may be sleeping with your best friend, it will not stop your house from burning down." (TV's It Ain't Half Hot Mum)
2. "Learn from other people's mistakes - you don't have time to make them all yourself."
3. "Do not meddle in the affairs of dragons, for you are crunchy and taste good with ketchup."

Music: New Zealand musician Chris Knox had a stroke in 2009 and hasn't fully regained his speech. But that hasn't stopped him making stonking vocals for this new music video. Read more about his career to date here.
Science: The real human brain.
Picture this: How buses and trains drastically reduce traffic congestion, demonstrated in four pictures. Yes, but ...
Music: On a visit to the Rolling Stone offices, R Kelly spontaneously made up soulful, sexy lyrics about inane things like dolphins, ice hockey, newspapers, and Italian heroes.
Video: The difference between crack and powdered cocaine.

Got a Sideswipe? Send your pictures, links and anecdotes to Ana at ana.samways@nzherald co.nz.