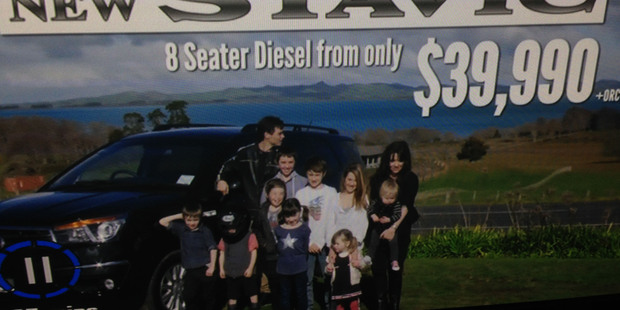 Sleepover with benefits
A reader writes: "Having a laugh at my young neighbour ... Every morning at 6.30, while I'm in the kitchen getting my baby a bottle, I see her boyfriend sneak out her bedroom window, look around anxiously, and sprint up the driveway. A short while later, he drives back down, and knocks on the door to pick up his girlfriend and drive her to school or uni or wherever. Ahh, young love!"
A random act of rudeness
A reader who works in customer services at Action Traffic Control Ltd writes: "I take all calls, usually angry people being inconvenienced on our highways. Fair enough, we understand. On Wednesday, one of our boys, of well-built stature, was working in Orewa. A lady walked up to him, tapped his tummy, and said, 'You don't need any lunch', and carried on walking. Because this man was brought up with manners, he did not reply."
Getting a line on clothes pegs
To leave pegs on your washing line or not, that was the question ... I've never thought about the pros and cons of leaving pegs on the washing line or taking them off, but a reader, who was in conflict with his wife over this, was adamant it was best to leave the little suckers on the line - save using your back like a crane. But a number of domestic gods and goddesses have written to explain why that is not such a good idea. Explains one bloke: "Pegs get dirty because of rain and wind and stuff! When men use the pegs, the dirt transfers on to white clothing, making it unfit for use." Says another reader: "Pegs off the line - yes, they go brittle outside, but it gives you a chance to buy new ones and support the falling peg industry." Declares another: "Pegs left attached to the clothesline rank with knots tied in the curtains and clapped-out bomb cars on the front lawn." And finally: "I take them off in summer as flies gravitate to perch on them and poop. I guess I'm the only one who washes my pegs twice a year too."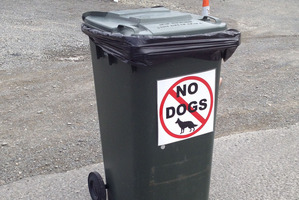 Picture this: This ad from Ogilvy & Mather Dubai used Google autocomplete to bring attention to gender inequality in this print ad campaign for United Nations Women.
Real Estate typos: This one... and this one...
News: Travel company offering to take your stuffed toy on holiday...
Music: Gluten free Royals...
Video: The Norwegian comedic group Ylvis had a huge hit with 'The Fox (What Does the Fox Say?)' and now their second release 'Massachusetts' looks just as fruity. What starts out like a schmaltzy tourism promotion soon becomes progressively more bizarre ... (NSFW Lyrics)
Video link here... http://www.youtube.com/watch?v=JvUMV1N7eGM
Got a Sideswipe? Send your pictures, links and anecdotes to Ana at ana.samways@nzherald.co.nz