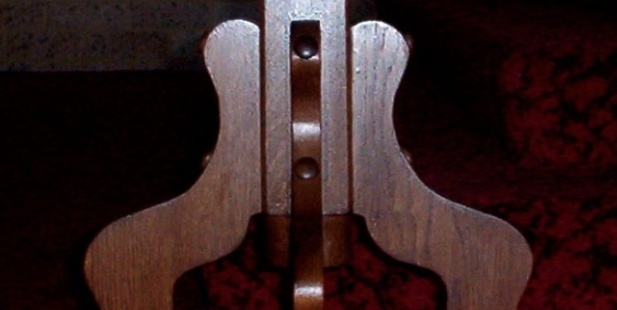 Harlot to hood in 400 years
Origins of Insults: Punk (n), a worthless person.
Punk has had a long, sordid career as an insult in the English language. Shakespeare used it as an especially dirty word for prostitute in 1602. It came to mean young male prostitutes, particularly those paired up with seasoned railroad bums, evolving by the 1920s to young, inexperienced boy. Inexperienced soon translated to good-for-nothing and criminal, ready to be adopted in the 1970s by British men in leathers and mohawks screaming about politics into a microphone.
(Source: More at MentalFloss.com)
Three degrees of funny
A reader from Henderson: "TV3's new show 3rd Degree teleported me back to the mid-1990s for a moment to the Aussie current affairs comedy classic Frontline.
Why? The clip of Anna Guy singing along to her car radio - without a hint of irony - accidentally recreated a scene where dim Frontline host Mike Moore drove his SUV while singing the same awful song. It was rock anthem We Built This City by Starship - voted by Rolling Stone magazine as the worst song of the 1980s."
Farro Fresh loyal to its friends
Janene Draper from Farro Fresh responds to a reader's concerns over their loyalty programme. "The Farro Friends $10 voucher is given on a $400 spend in a calendar month. At Countdown you need to spend $2000 to get a $15 reward voucher and with Flybuys every $25 spend at New World gives you just one point. If a person joins Farro Friends and doesn't reach the $400 spend on a calendar month, they are still very much a valued friend and will receive special promotions, event invites. We have certainly made our loyalty programme more obtainable as previously customers had to spend $1500 over a three-month period to receive a $20 voucher."
TVNZ's payout amnesia
A reader comments : "TVNZ news is salivating over the $425,460 payout to Education Secretary Lesley Longstone for 13 months' work. But they conveniently forget about the more than $5 million the state broadcaster paid to newsreader John Hawkesby who worked just three weeks."
Fashion: This is the cover for the China Harper's Bazaar March 2013 edition. Sarah Jessica Parker should sue...
Parenting: Australian mother of three Amy Cheney was cleaning her daughter's room when she found this note "innocently sitting on the floor" amidst "Polly Pockets, friendship bracelets and a variety of other crap 7-year-olds love to hoard."
Video: This guy swallowed a nail as a child and since then has had a really, really deep voice...
Video: Kiwi bloke builds submarine in his garage then gives it a test drive it with cockroach co-pilot...(Campbell Live should go see this guy!)
Got a Sideswipe? Send your pictures, links and anecdotes to Ana at ana.samways@nzherald.co.nz