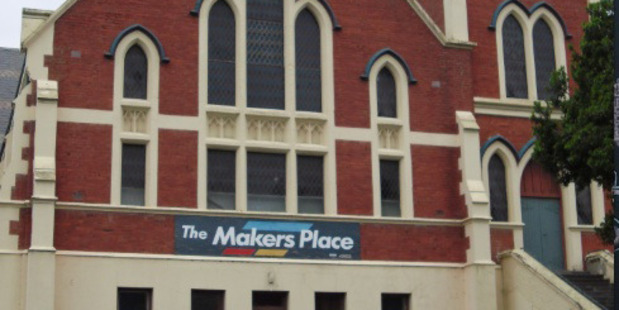 Caviar vending machines have been installed in three posh malls in Los Angeles. In addition to $500-an-ounce caviar, they also dispense blinis (a thin pancake), mother-of-pearl spoons, and other caviar essentials.
Washing machine no match for floating 'monsters'
Don from Taupo writes: "You would think at my age I'd know better. I took a look at a couple of my life jackets this morning and decided to give them a gentle wash in the machine - you know, to liven them up for the summer. I threw in a dab of washing powder, set the machine going and took a shower. Well, I get out of the shower and the machine lid is bobbing up and down like a yo-yo. I thought I had a frigging monster in the machine. Then it dawned on me: Life jackets are designed to float, and that is just what they did."
Anniversary treasure found - but spectacles lost
"Saturday was my 23rd wedding anniversary," writes Terry Coleman of Sunnynook on the North Shore.
"My eldest girl threw a piece of paper to me. It was a clue I had to decipher and a task I had to do. The kids had sent me on a treasure hunt to find my wife. At each stop I had to find one of my kids and perform a task ranging from stuffing marshmallows in my mouth and saying 'Hovering bunny' five times to an egg-and-spoon dash on Milford Beach. My last task was to perform a line from Shakespeare in front of the Pumphouse at Lake Pupuke in Takapuna, only this time, instead of a clue, one of my daughters produces a bag with my best suit. I went into the toilet and changed clothes. Emerging like a new man, I was handed a clue to a restaurant where my wife was waiting for me. Later, I realised I had left my glasses in the toilets. These are my only pair and not easily replaceable. We went back to look for them but could not find them, and I wondered if any of your readers picked them up. Despite losing my glasses, I still managed to find my treasure.
Interesting: There is a house in the middle of a road in Wenling, China which is the result of a standoff between an elderly couple and the Chinese government. The government relocated the rest of the village to make way for a new road, but this pair refused to move, because they felt the compensation would not pay for a replacement home. The government built the road anyway...
Black humour for the dinner table: Drowning in Debt Salt and Pepper shakers...
Nostalgia: Intros to 80s cartoons...
Video: Refraining from an upper lip wax for a whole month has been an act of solidarity with the tash brigade - some of whom are creepy, others not so....
Got a Sideswipe? Send your pictures, links and anecdotes to Ana at ana.samways@nzherald.co.nz