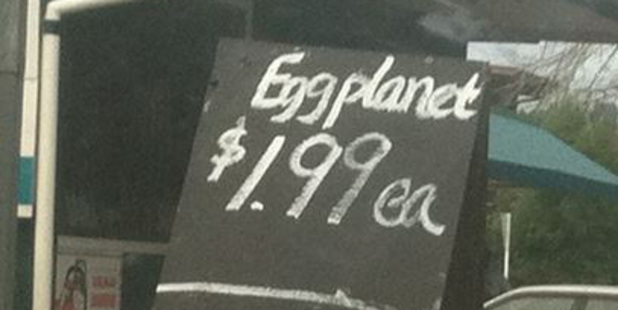 A reader writes: "I stumbled across a property in Auckland and decided to go to the open home and the auction. A few groups came along and the auctioneer opened bidding at $700k, but there were no bids. I contacted the agent to make an offer, but the agent said the owner wanted over $800k. I searched for the sales history of the property and found it was bought by the current owner just last month for $700k. Buyers beware and check the sales history."
How to frustrate a poor memory
"I find this bamboozling," writes Sally. "IRD now offers 'secure online services' for things like filing GST returns. Great idea. But woe betide you if you forget your password. I did and so happily clicked 'Forgot Password' only to be prompted to complete my 'Forgotten Password Phrase' - normally the website prompts the user with the password phrase to enable you to remember it ... if I knew my password phrase I would know my password!"
A clown at the wheel
A U-turn caused a crash involving a van full of clowns in West York, Pennsylvania.
Four clowns were in the van, and the driver, 83-year-old James Billingsley of York, also known as "Dimples the Clown", suffered a minor bump on the head. Police say the clowns were going to the York Fair when the driver missed the entrance and attempted to turn around. The driver was wearing oversized shoes but police don't believe his footwear was a factor in the crash.
Lift disconnected
A reader writes: "The zillion dollar bridge across the motorway in St Marys Bay is now impassable for cyclists and the disabled ... the lifts are dead because the power has been cut off. Someone hasn't paid the bill."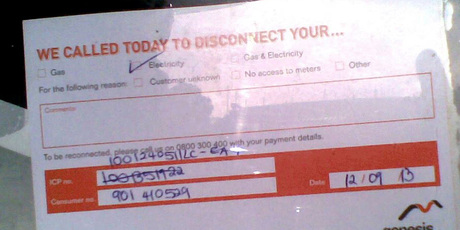 Wrangling with Customs
With his 65th birthday approaching, Malcolm decided on a leather vest with a painted New Zealand scene as his gift to himself. "I found a guy in Idaho who did this type of work, purchased a vest and posted it to him. On its way back NZ Customs intercepted it and wanted me to pay $450 for the jacket to be allowed back in. I phoned and told them my story which they said I would need to prove but I would still have to pay GST on the work. America does not have a goods and services tax therefore they had no right to charge it, especially $220! If I had walked through Customs wearing the vest no one would have said a word. Finally the jacket was released with no charge."
Literary flatulence continued
"In Emile Zola's The Earth, the peasants would compete with each other to issue the loudest farts," writes Bryan Whitlock. "In one passage an unwelcome visitor was repelled by loud reports and, thinking he was being fired upon, beat a rapid retreat pursued by a fusillade of farts."
That's fairly interesting: This TSA blog suggests that travellers leave their grenades at home. Kinda obvious you'd think, but not to the 83 people who packed one in their suitcase in US so far this year...
Video: Woman ages 60 years in five minutes...
Picture this: A flyer for Next Generation Health Club in the Auckland Domain wants to sign up female stereotypes who are not offended by bad design. Gah...
Video: Another ghost chips-ish telly ad for the New Zealand Drug Driving campaign. How Blazed is your Dad?
Got a Sideswipe? Send your pictures, links and anecdotes to Ana at ana.samways@nzherald.co.nz