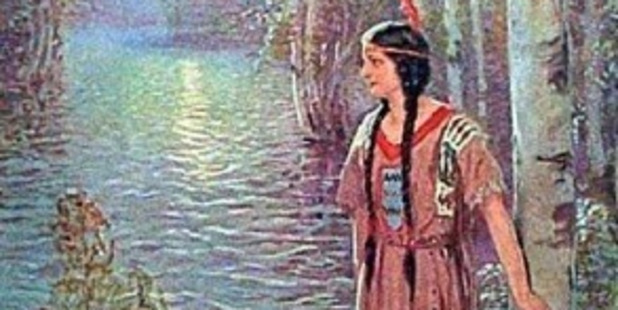 Inner workings of Auckland Council
Novel insight into workings of our local government. Jamie Baywood (a pen name) is an American writer who did a year temping at the Auckland Council during 2010/11. She then wrote a book - Getting Rooted in New Zealand - about her love life, her problems understanding colloquial language (hence the book's title) and working for Auckland Council. This from the book: "Sometimes I carry folders or paperwork and walk aimlessly throughout the office. It's funny to see what people do in their cubicles. I've seen a lot of scrapbook making in the office. You hear a lot of talk about TV shows and sports. Lots of people play solitaire or other crappy computer games or are sneaking on to Facebook. Others are just staring at the clock on the wall, looking like they're about to cry because it isn't 5 o'clock yet." Work for council? Might want to see if you (or someone you know) made it into the book.
Read an excerpt here...
Passenger taught lesson
With the chat over large notes on buses, Mike Thomas of Waiheke Island has a yarn to tell. "Back in the late 90s our company had a policy that if you couldn't give change because you were short the passenger got a free ride. One customer of mine knew it and every week or so he would board the first bus and flash a $100 note at me, knowing I couldn't change it. After the third time I had a nice surprise for him. When he arrived with the bill this time I gave him $99 of 20 cent pieces I had got from the bank ... They were the old 20 cents which were quite heavy. I never saw him again."
Tripods are harmless
Doug of Dannemora writes: "Having used tripods through most of my 50 years in professional photography, shooting thousands, and probably tens of thousands of photographs in the advertising, architectural, industrial, landscape and other fields. I have two four-drawer filing cabinets crammed full with every negative I ever shot in studios and on location, on building sites and in many public places - and I have never had anyone trip over a tripod. The camera at the top provides a good sighting area for anyone approaching. Those denigrating tripods as a menace are being melodramatic and authoritarian."
Endangered lunch in Remuera: Ryan writes: "It astounds me that right here in New Zealand a restaurant can still brazenly advertise that they are serving an endangered species." (The Bluefin tuna has suffered a catastrophic decline in stocks in the Northern Pacific Ocean, of more than 96%. So rare that earlier this year one 222kg fish sold for NZD$2 million in Japan.)
Picture this: The manmade stars at the Hollywood Wax Museum in LA "look like something from the nightmares of a person who has been blind since birth and has no real concept of what human beings look like," says Vice Magazine. Yes they do.

Subverting brands: First you recognise the font, then you see the joke....
Video: Dogs vs Sprinklers...