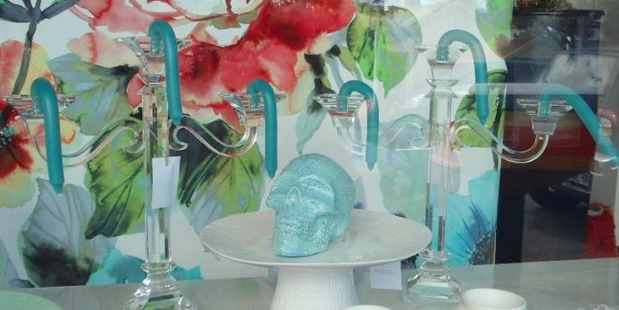 Slow and steady sees the sights
Sophia Graham writes: "My Texan friend Kourtnee is always looking out for great deals to come to NZ. She sent me a text about a Groupon special offer with this description of Auckland: It read ... 'One of the best ways to see Auckland is from Waitemata Harbour; head to one of the city's many docks to take a harbour tour or simply hop on a docile sea turtle ...' I told her it was a slight misrepresentation ..."
Call in parking wardens for WoF checks
Tristan writes: "I've been reading about WoF changes and comments that police will need retraining and expensive equipment to be involved, I have a suggestion! Perhaps the Waitakere City parking wardens can train the police! My near new car complete with WoF and rego got a ticket while parked at the swimming pool complex for a tyre that looked unwarrantable! Cost, $150. How the warden was meant to know it was the spare was not the point. So if a lowly warden can make this call, surely a highly trained officer can do the same.
I do wonder if the warden checked my ball joints and CV boots while he was at it though?"
$120 to toss a frisbee
Yoav Silverstein and some of his friends would gather on Fridays to toss around a frisbee at a park in Glen Eira, Melbourne. But a city official stopped them one day and told them they would have to get a permit and pay $120 if they wanted to keep playing an organised sport. That's just for one day. A six-month permit will cost more than $300. (Source Reason.com)
Captain caught out
Who's flying the plane? Er, nobody! When a pilot for Dutch airline Transavia returned from the bathroom, he realised that he was locked out of the Boeing 737 cockpit, with the first officer inside asleep! According to a Dutch Safety Board report, the pilot stepped out of the cockpit to take a bathroom break about 2 hours into the flight. When he returned a short time later, the pilot used an intercom to ask his first officer to open the door. There was no answer. Eventually, the pilot alerted the crew and was able to open the door himself. That's when he found the first officer asleep, according to the report.
(Source: Neatorama.com)
Badvertising: "Lean meat with a crusty top" is the headline of these Australian ads for Mrs. Mac's meat pies.
Uplifting: A radio station organised for this Flashmob to go to an unemployment office in Madrid to try lift the spirits of the one in four Spaniards out of work.
Video: Sesame Street's Upside Downton Abbey...
Video: One word. Jazzercise!
Got a Sideswipe? Clink on the email link below to send your pictures, links and anecdotes to Ana.