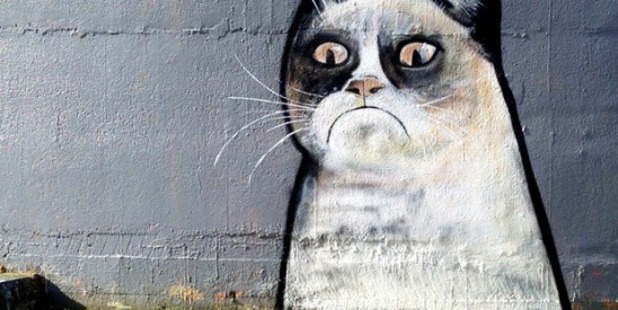 A reader from Mt Albert writes: "Our spring cleaning has created highly reflective kitchen windows and a pair of very persistent kingfishers use the nearby gazebo frame as a perch while they recover from nest-digging. While sitting on the gazebo waiting for his turn to go dig, the male assumes his reflection in our clean kitchen window is another male after his lady, so he flies at flank speed into our window. This sometimes starts about 5.30am - we are used to our local tui tuning up as early as 4am - but a thud on our window every minute or two is something else."
Squirm-inducing writing
Nancy Huston's Infrared, which just nabbed the Literary Review's tongue-in-cheek award for Bad Sex in Fiction, is about a photographer who takes pictures of her lovers' bodies. And there is plenty of squirm-inducing writing: "Kamal and I are totally immersed in flesh, that archaic kingdom that brings forth tears and terrors, nightmares, babies and bedazzlements." Go here to read more.
Duchess fringe observations
The Daily Mail guessed Kate Middleton was pregnant when she got a fringe. A story after the official announcement read: "The cannier observers among us had already guessed a royal baby was on the way. How? It was all thanks to Kate's hair: her great symbol, the vehicle through which she speaks to her public. The instant many of us caught sight of last week's new fringe we just knew ... When we spotted the young Duchess hiding bashfully behind her new bangs, it was evident that a fresh era for Kate, her marriage and her dynastic ambitions was being heralded."
Ratings rule
Murray Hunter of Titirangi explains: "TV ratings set the TV advertising prices and December has no ratings done so TV drops to poor. Come February when ratings start again it will soar to mediocre with the return of exciting cooking and reality show one-hour free adverts around the paid one-minute adverts. HOORAY!"
Seat 'rust' just wood tannins
Tony from New Lynn can rest assured, says another reader. "The council isn't using rusty seats. The brown stains are more likely to be from the tannins in the hardwood of the seats. These are natural preservatives and protect the wood from rot. The council will probably wait until the rain has washed the surface tannins out then clean the concrete with a water blaster or chemical wash."

Update: If you weren't too freaked out by the last Brazilian elevator prank, then you should watch part 2 here. (Warning: Not for the faint-hearted)

Stupid products: Germ Killing UV wand
....And this horrendous (unless bought in irony) Santa Toilet Seat Cover and Rug Set...

Local: Remember any of these New Zealand Conservation posters? Like the mirrored sunglasses guy asking you to plant a tree from 1981?

Video: A delightful series of clips with adults lip-syncing cute conversations between children. In this one, a little girl explains how cars work to a friend.
(From BoredShortsTV's Kid Snippets series)