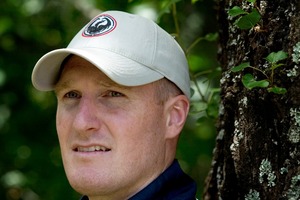 The numbers supporting Sideline Champs may be growing nationwide, but pockets of ugly behaviour continue to flare on and off the field.
• The first XVs from two Wellington colleges were suspended from playing rugby this weekend after two brawls resulted in the referee calling off their game last Saturday. Six players - two from Newlands College and four from Bishop Viard College - have also been separately charged with offences contrary to the laws of rugby.
• Sacred Heart College 1st XI soccer coach Danny Hay is apologetic and "massively regretful" after a sideline outburst that led to him being ejected from a match and banned for four matches for abusing match officials. The former All Whites captain was shown a red card during an Auckland schools' against St Peter's for calling match officials "f***ing cheats".
• Two Northland rugby clubs involved in an on-field brawl have lost their captains and had points deducted. Supporters ran on to the field as fighting broke out in the match between Te Rarawa and Ngaru Roa in a Mangonui premier match a fortnight ago.
• Fighting in a Taranaki schools' rugby match resulted in disciplinary action being taken.