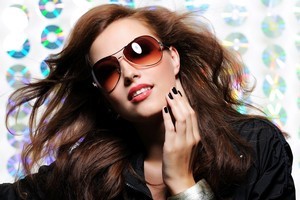 Having lived in Auckland for twenty years now, I've decided I can officially call myself an Aucklander.
I grew up in Hawkes Bay and spent about eight years studying and working in Wellington so this wasn't a decision I took lightly. I know how Aucklanders are viewed by the rest of the country.
In 2002 I spent a year studying journalism at the University of Canterbury. And I kind of dined out on being a 'typical' Aucklander.
When I asked for directions to Lake Tekapo at a petrol station on the main road, I rearranged my Dolce & Gabbana sunglasses on top of my flicky Ponsonby haircut and said gratuitously: "I'm an Aucklander, you know." It had shades of the "I'm a lady, you know" catchphrase from yet-to-be-broadcast Little Britain.
I felt that admitting to being JAFA meant any expectations people had of me were instantly lowered. It was the perfect 'out'.
As an Aucklander I was struck by the way the city of Christchurch came to a virtual halt when the Crusaders played. It was as if it was the only gig in town.
"Are you going to the game?" asked the supermarket lady as I deftly dodged bunches of red and black balloons hovering above the checkout lane.
Not being a rugby follower, I wasn't even aware there was 'a game'.
Later that day I was journalistically covering a council meeting. I was so busy laboriously recording the goings-on with my embryonic shorthand that I hadn't noticed the entire council, mayor included, had come down with a dose of the Crusaders. They were a sea of red and black. There were themed scarves, crazy hats, flags - probably bunting, too. Clearly, there was just the one gig in town.
Three days before Easter 2002 I purchased a pair of jeans and took them to be shortened at an alteration place in Merivale. I'd hoped to wear these jeans back home for the upcoming long weekend and as I went to the counter I silently told myself that I must not be an Auckland tosser during this interaction.
But self-talk is not a winning strategy for me because when the woman told me the simple hemming would take a week I just couldn't help myself.
"Well, I come from Auckland and in Auckland they do it while you wait," I said. I did. That is what I said.
Little did I realise that, instead of quite correctly writing me off as a piece of work, this Merivale woman was of the bring-it-on-girlfriend persuasion.
"Well, we can do it in an hour, too," she said.
And I was like: "Well, I don't need it in an hour but two days would be nice."
So I got my jeans shortened in time but the moral of this story is threefold.
One: Cantabrians are staunch; underestimate them at your peril.
Two: You can take a woman out of Parnell but you can't take a Parnell attitude out of a woman.
And three: If you're wondering where the much-maligned Aucklander gets its bad name from it's probably thanks to people just like me.
Sorry about that.