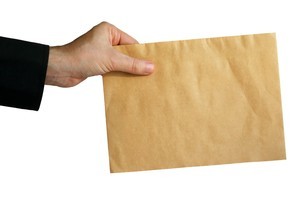 Sometime in the nineties my husband and I spent a few days in a farmhouse just outside Oxford, England, as guests of friends he'd made when studying at the University of Oxford years earlier. It was an idyllic, quintessentially English time. We hurtled down impossibly narrow country lanes in the Cotswolds hoping we didn't meet another car hurtling in the opposite direction. We visited villages with strange names like Upper Slaughter and Lower Slaughter, got lost in the maze at Blenheim Palace and enjoyed pub lunches at quaint inns with low ceilings and long histories.
I know it was the nineties because on the final night of our stay we were served baked camembert with cranberry sauce and crusty bread. It was the first time I'd tried such a combination and I recall being thoroughly impressed with its rustic sophistication, never thinking that one day I would loosely date the meal by this stuck-in-the-nineties dish.
The wine flowed in the farmhouse kitchen, I was teased good-naturedly about my Kiwi accent and by now another house-guest had joined us - a lovely young woman who was the sister of one of our hosts.
As we said our farewells in the morning - we were heading back to London to catch our flight to Los Angeles - the sister handed Kevin a small envelope. "Would you mind posting this when you get to LA?" she asked. "Of course," said Kevin, oblivious to the fact I was having silent conniptions at the seemingly innocuous exchange.
As soon as we were alone I set him straight.
"You can't take that package on the plane with you," I said. "It could have drugs or anything in it. You're not allowed to carry packages for strangers."
"It's a letter to her boyfriend in LA," he replied.
"So why didn't she post it in the normal way rather than ask us to carry it for her?" I snarled.
From memory she'd put a US stamp on it for local posting. My suspicious mind started ticking over more. Perhaps some drug was concealed behind the stamp. I told him that if he wanted to take this letter then I wouldn't be travelling with him. Eventually Kevin acquiesced. "Fine, we'll throw it away then," he said. "No, we'll buy some English stamps and post it in England so at least the letter arrives," I suggested.
By now Kevin was well and truly over this letter he'd so innocently accepted and I'm sorry to say it ended up in many pieces inside the rubbish bin of our London hotel. For the record, it didn't seem to have contained drugs.
But I guess I was surprised that other people aren't as mistrustful as I am. My radar is perpetually tuned to look for the catch, to be vigilant for people who might be furthering their self-interest at my expense. My days are spent fending off both real and imagined dangers. 'What ifs' and worst-case-scenarios have taken up permanent residence in my head - and, quite frankly, it's exhausting.
But at least I know I'll never be used as an unwitting drug mule as Sharon Armstrong, the Kiwi woman currently locked in an Argentinian prison, may have been. My inbuilt bullshit detector would have gone into overdrive at the very thought of an impending blind-date with an online lover. I'd have been heading for the hills not to Buenos Aires airport with a suitcase concealing 5-kgs of cocaine. Armstrong may have paid a terrible price for sheer gullibility and, perhaps, for daring to live out her very own Eat Pray Love-style fantasy.