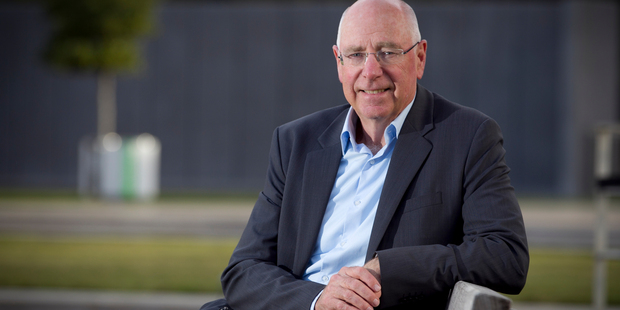 Young up and coming professionals are to be given the chance to sit around the board table of some of New Zealand's largest listed companies in a scheme backed by The Warehouse founder Sir Stephen Tindall.
Tindall, Vector chairman Michael Stiassny and the New Zealand Shareholders Association have launched an initiative called Future Directors which will aim to broaden New Zealand's pool of directors.
Four recruitment companies will help find candidates who will get the chance to sit in on board meetings for a year.
Recruits will not be deemed to be official directors but will be able to participate in boardroom discussions.
They will be assigned a mentor and be required to commit to confidentiality, insider trading and other protocols to ensure they are not deemed to be a director.
Sir Stephen said the scheme was designed to develop the next generation of directors.
"We will seek out high calibre candidates and match them with organisations willing to make a commitment to developing their skills."
Auckland International Airport and The Warehouse will be the first to appoint future directors to their boards.
Stiassny said currently many directors began their careers in smaller organisations where the support and best practise governance frameworks may be less developed.
"Future director appointees will have a real head start, gaining top level governance experience much earlier in their career."
Future directors will not be allowed to join the board or take employment with any company they are allocated to in order to ensure the talent pool of directors is widened.
People wanting to get involved in the Future Directors initiative should contact New Zealand Shareholders Association chairman John Hawkins at chairman@nzshareholders.co.nz or Institute of Directors chief executive Ralph Chivers at futuredirectors@iod.org.nz