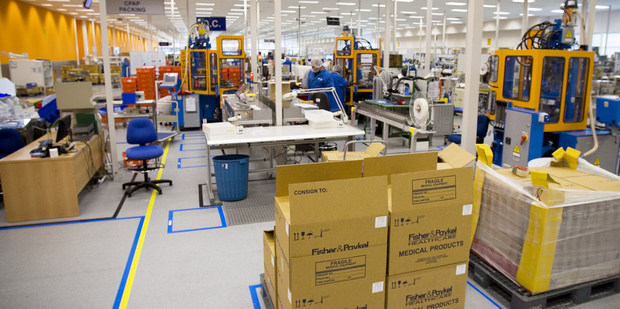 New Zealand shares had a mixed day yesterday. Companies which have enjoyed the best rallies this year, including Telecom, paced the decline.
However, retirement home operator Summerset Group, which went public in October, set a record high. The NZX 50 index fell 0.96 points, or 0.02 per cent, to 3520.82. Within the index, 24 stocks rose, 12 fell and 12 were unchanged. Turnover was $103 million.
Equity investors largely looked through the Reserve Bank's review of interest rates yesterday, which kept the official cash rate on hold at 2.5 per cent. Still, the kiwi dollar gained after the statement, in which Governor Alan Bollard said the high currency was a concern.
Telecom fell 1.9 per cent to $2.58, having closed on Tuesday at the highest level since the spinoff of its Chorus network business in November. The stock has a dividend yield of 11.4 per cent. Chorus rose 0.3 per cent to $3.42.
"People are starting to look at whether it is appropriate to take a little profit off the table," said Michael Milne, an investment advisor at Craigs Investment Partners. Companies such as Telecom "had a really good first quarter of the year".
Heartland New Zealand rose 3.6 per cent to 57c and was the biggest gainer on the NZX 50 yesterday. Pyne Gould, the wealth manager which sold its Marac finance unit into Heartland, fell 2.9 per cent to 34c after saying its biggest shareholder, George Kerr, will take over running the company and managing director John Duncan will depart, effective immediately.
Fisher & Paykel Healthcare was unchanged at $2.20 and has fallen about 13 per cent this year. Methven fell 0.9 per cent to $1.16.
Summerset gained 1.2 per cent to $1.67 and is up 23 per cent this year. "Summerset is in the same space as Ryman Healthcare, benefiting from the ageing population," Milne said. "It's a long-term play - an attractive industry to be in."