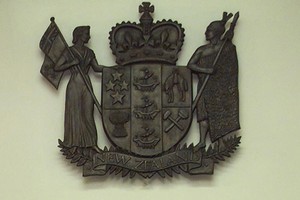 A Tauranga man awaiting sentence for kidnapping and sexually violating a French female hitchhiker has been sternly warned by a judge after the matter had to be deferred today.
Stuart Maru Harris, 28, was initially scheduled to be sentenced in Rotorua District Court this morning.
Harris was earlier found guilty by a jury of violating the 23-year-old woman between Napier and Taupo last year.
But the court heard today that Harris told a probation officer in March that he intended to appeal his conviction, and no pre-sentence report was prepared for Judge Weir.
Judge Weir delayed sentencing until July 12, telling Harris he could only appeal a conviction after sentence.
"If you elect not to see a probation officer, I will sentence you without the benefit of a report".
Judge Weir had earlier apologised to the woman on behalf of all New Zealanders, telling that her no one should have to go through such an ordeal.