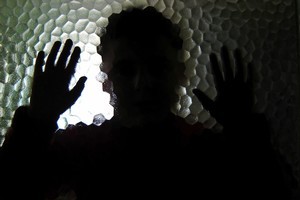 A gardener-turned-predator broke into the house of a female customer and raped her in front of her infant daughter.
Misiluki Misiluki, 19, mowed lawns at the home and knew the husband would be working a night shift as a taxi driver when he broke in last May.
The Samoan national told his victim he wanted an Indian woman and threatened to kill her and her daughter if she screamed.
He pleaded guilty to rape, sexual violation by unlawful sexual connection, two charges of threatening to kill, attempted unlawful sexual connection, burglary and robbery.
Six days before his 19th birthday, Misiluki broke into the woman's home in Flat Bush, South Auckland, through a bathroom window.
A police summary of facts said the 23-year-old victim initially thought Misiluki was her husband and welcomed his advance, but screamed when she felt her attacker's hair.
During the 15-minute attack, Misiluki pulled her tongue with his teeth and tried to perform oral sex on her.
"The complainant's [daughter] was present throughout the whole incident and watched from her cot which is positioned [next to] the bed," police said.
Misiluki also told her he would shoot her and her daughter if she made any noise.
He demanded money and was given a $20 note. He tried to cover his face when the victim switched on a light and she noticed a tattoo on his arm which read "Misiluti". After the attack, he ran to a home in nearby Othello Drive and asked for a lift home. He was tracked by a police dog and arrested.
When questioned by police, he said he had been looking for sex.
Misiluki moved to New Zealand from Samoa several years ago. He had been mowing lawns with his father and living at the family home in Otara.
Misiluki pleaded guilty on December 7 and will be sentenced next month at Manukau District Court.
His lawyer, Hermann Retzlaff, said the court had agreed to direct a restorative justice process and he had the full support of his family.
Misiluki could face deportation to Samoa at the end of his sentence.