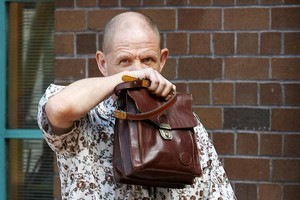 A man charged with drugging and raping a woman while out on bail allegedly breached his bail conditions again - and has still escaped prison.
Paulus Nieuwenhuiysen appeared yesterday in the High Court at Auckland after police said they arrived at his Auckland City home on Friday and found no minder present.
One of his bail conditions is that he have a minder with him at all times.
Nieuwenhuiysen has again been let out on electronically monitored bail and is to reappear next week when his bail conditions will be the subject of a court hearing.
He was before the court last week, asking for his bail conditions to be relaxed so that he could exercise for an hour each day.
On that occasion, Justice Ailsa Duffy approved the application to vary the conditions so Nieuwenhuiysen could leave his bail address with a minder.
She cited his mental health as the reason.
Justice Duffy allowed the Herald to report the change but suppressed the legal arguments of Nieuwenhuiysen's lawyer, Hugh Leabourn, and Crown prosecutor Tiffany Robertson. The Crown had opposed the application.
Nieuwenhuiysen has been rebailed to an inner-city Auckland address on charges of drugging and raping a woman - while he was already on bail for serious drugs charges - at a popular holiday park.
He is to stand trial in September.