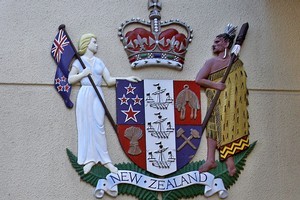 A former Hastings jockey has been acquitted of raping a young girl but convicted of indecently and physically assaulting her.
David John Frethey, 55, has also been found guilty on three counts of attempting to pervert the course of justice.
The jury at his trial in Napier District Court retired yesterday after Judge Geoff Rea summed up and returned to deliver its verdicts at 2.20pm today.
Frethey was found guilty of four counts of indecent assault against the girl, one charge of inducing her to commit an indecent act upon him, assaulting her, and male assaulting a female.
At the beginning of his trial, Frethey faced nine charges of sex offences, including two of rape, against the girl while she was aged between six and 14, and eight counts of attempting to pervert the course of justice. Those latter charges, five of which were dropped during the trial, arose from his attempts after being arrested on the sex charges to discredit people he believed could give evidence against him.
The girl told the court last week Frethey started plying her with alcohol when she was eight, and cannabis from the time she was 10.
Prosecutor Steve Manning told the court Frethey showered the girl and her solo mother with gifts and money, and inveigled his way into their family life to begin systematic and brazen abuse of the girl.
Witnesses told the court Frethey paid or persuaded them to make phone calls or write letters to welfare and social agencies, making claims of fraud and aberrant sexual behaviour by the girl, her mother and their supporters.
Frethey has been remanded in custody and will be sentenced on March 1.
- NZPA
*This story has been amended from an earlier version to correct the number of charges in paragraph five.