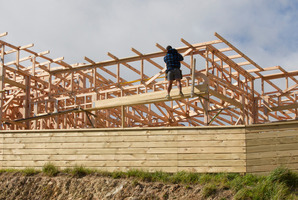 The Government's desire for greater transparency over construction costs will have a few people feeling uncomfortable. The Serious Fraud Office has been noting an increasing number of allegations of procurement and construction fraud. These relate not only to the rebuilding in Christchurch, where many questions are being asked, but to the wider industry. International experience shows these usually involve allegations of payments for non-completed work or secret commissions and payments. Maybe a few people have been keeping their heads in the sand when it comes to claims that NZ is largely corruption free, with little in the way of "backhanders". Anyone with something to hide should remember the SFO's extensive powers, including the power to require answers to questions.
TO ABSENT FRIENDS
Ten candidates are contesting Christchurch East, the electorate vacated by Labour's Lianne Dalziel, though NZ First is a notable absence. Taking the cake for vainglorious statements was the announcement from Alliance co-leader Kevin Campbell, that the party would stand aside to avoid taking votes from Labour or the Greens.
In 2011, the Alliance did not stand a candidate in the seat, but picked up 28 party votes, so Labour's gratitude for their absence this time may be a little muted.
STILL STANDING
This week was the 20th anniversary of the MPs who entered Parliament in 1993. Among them was Tau Henare, then a tall, thin and quiet NZ First MP. He is still in Parliament ... and he's still tall.
LESS IS MORE
A global wine shortage, as predicted last week by Morgan Stanley, would be good news for Kiwi winemakers, but it may be a little early to start hoarding the sav. The International Organisation of Vine and Wine's just-released report comes to a rather different conclusion: global wine production this year is likely to be the highest for seven years. Many other analysts have also taken issue with the shortfall prediction.
RIGHT FOR THE JOB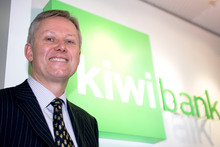 The Insider wonders if former KiwiBank chief executive Sam Knowles' ears pricked up when Labour announced its plan for a state-owned insurance company. Knowles once ran the state-owned At Work Insurance, which National set up to take business off ACC in areas where the private sector was shy to go. When an incoming Labour government renationalised accident insurance, Knowles lost his job. The pleasant and competent Knowles landed on his feet, though, getting a payout and then the job of setting up Kiwibank. Knowles has held several directorships since leaving the state-owned banker, including at a start-up insurance company - perhaps if Labour wins the election they could shoulder-tap him again.
COSY AND COSTLY
Proving that Auckland isn't the only place with stratospheric property prices, Melbourne's smallest shop - all three square metres of it - has just sold at auction for A$380,000 ($432,100). The cupboard-sized store is in central-city Little Collins St and is leased to a cafe.
PRE-CHRISTMAS CHEER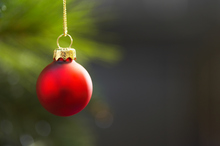 Sure, Christmas seems to arrive earlier every year, but it seems a little premature for Paymark, the electronic transactions processor, to link increases in October retail spending with the arrival of the festive shopping season. If there is a connection, then the merriest places will be Marlborough (monthly spending up 10.7 per cent on last year), Canterbury (+10.1 per cent) and Auckland/Northland (+10 per cent), while it seems Santa will be avoiding the West Coast (-1.8 per cent).
DOWN-SIZED BIG NEWS
The Insider was momentarily excited this week by a press release from Film Wellington, heralding the next big thing in the capital's film scene. Could it be the latest Peter Jackson blockbuster? Sadly, no - the big news was that Wellington is about to be the scene of "a big budget TV commercial". We know times are tough in movie-land, but call us underwhelmed.
CASH FROM THE SKIES
Charities keen on getting a share of $120,000 are being asked to apply to Auckland Airport. For Christmas, the airport company is making 12 donations of $10,000 apiece to registered charities, from money given by travellers. Applications can be made at www.aucklandairport.co.nz
ON THE BALL
Foreign Minister Murray McCully, like all good foreign ministers, is spending lots of time abroad. Luckily for the rugby fan, the nation's interests have coincided with the All Blacks playing in Japan and France. McCully probably deserves the perks; the next stops on his itinerary are India and Sri Lanka, where diplomatic fallout from human rights issues could prove testing.
RACE DAY ALL OVER
Out and about on Tuesday, Melbourne Cup day, the Insider couldn't help noticing how busy Auckland's hospitality industry was in trying to steal a march on Ellerslie. Many establishments created their own TAB booths and TV screens to present a race-day atmosphere, and there were crowds at The Foodstore, Soul, Euro and the newly re-opened Harbourside. The big winner as usual was the TAB, with $9.4 million wagered on the big race.