Website displays NCEA exam results for 5 minutes then tells jittery high-schoolers to wait for official release.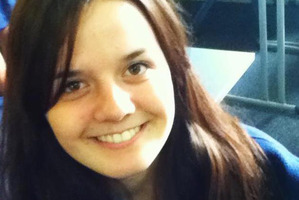 The nerves of thousands of high school students remain on edge after NCEA results were released yesterday only to be withdrawn and the website shut down.
The New Zealand Qualifications Authority took down its exam results website for what it said was final "testing".
Some students were able to access their results yesterday morning, only to be shut out later and told they would need to wait for final confirmation.
More than 143,000 students have been told results for NCEA exams will be available online in mid-January, with scholarship results due out mid-February.
Last year, NCEA results went up on January 12, and many students and parents have taken to social media to vent their frustration with this year's slower release.
Nobody from NZQA was available for interview yesterday, but the authority released a statement which said the maintenance was expected.
"As part of our normal processes NZQA runs NCEA results early morning to undertake final checks before we announce that results are available.
"Some students were online during this five-minute period [6.25am-6.30am]."
It said that to avoid uncertainty students will not be able to log in to its website until results are officially released this week.
The authority would not say why students' log-ins were not disabled when final checks were undertaken yesterday morning. It said it was not practical to provide in advance a date and time when results would be released.
"As soon as results are ready they are officially released. Every school in New Zealand is entered in NCEA, involving 1.412 million entries in exams, 143,000 students and 1850 markers."
Last night, Education Minister Hekia Parata's office directed questions to NZQA.
Universities already have access to the preliminary results.
Yesterday, social media was buzzing with the angst, frustration and confusion of students waiting for results.
"How is it fair that some people have got to see them and then they've been snatched away?" tweeted Shannon Sleeman.
'Really, really nerve-racking'
Rotorua student Missy Gibson, 17, is one of thousands around the country who will be anxiously checking their Twitter feed today.
The Western Heights High School student is awaiting her NCEA level 2 results and will be keeping an eye on the official @NCEAexams account for word of the official release.
She said the confused release - with no set date despite some results being visible for a short time yesterday morning - was "really, really nerve-racking."
"It's terrible, to be honest ... I'm really anxious. I know that a lot of my peers are feeling the same way," she said.
"I have a few friends who logged on and they received theirs [results]. But apparently they're not even the confirmed results now, so they're even more anxious than the rest of us."
She said it was difficult to understand why NZQA could not advise the date and time when results would be available, as was the case with other exams such as Cambridge International Examinations.