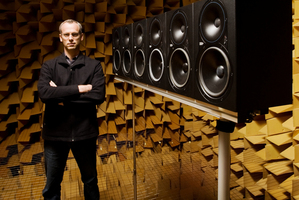 An Industrial Research scientist has been honoured for developing technology that has become the globally preferred method for tuning concert halls.
Christchurch-based acoustics researcher Mark Poletti received the Cooper Medal at last night's 2012 Research Awards, run by the Royal Society of New Zealand, for his work developing the Constellation System.
Using microphones and loudspeakers, combined with the Variable Room Acoustics System (VRAS) developed by Poletti, Constellation expands the acoustics of a space to allow optimal performance.
The system, commercialised by California-based Meyer Sound Laboratories, has been installed in 100 concert halls worldwide - including Auckland's Aotea Centre - and earned New Zealand millions in royalties, Industrial Research said.
In its awards citation, the Royal Society said a unique feature of Constellation was its ability to alter the acoustics of a space to allow optimal reverberation for different types of music.
Industrial Research scientists Richard Furneaux and Shaun Hendy also received medals at last night's awards.
Shaun Coffey, Industrial Research's chief executive, said he was proud that three of the Crown Research Institute's staff had received awards in a single year.