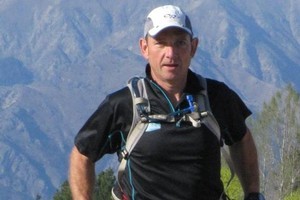 Mal Law was 9 when his 13-year-old brother Alan died of leukaemia.
His brother's illness and death sparked a passion to live a life less ordinary and make a difference for people suffering the illness.
When he was 21, Law cycled from London to Lisbon in three weeks for his first fund-raising mission for the UK-based Leukaemia Research Fund.
Now 50, the Aucklander is to run a marathon a day in memory of his late brother and to raise money for the Leukaemia and Blood Foundation.
"After that [ride to Lisbon], life and career overtook me but I always had tucked away in the back of my mind that I would go and do another big adventure. So I sold my business two years ago, intending to take a summer off. But I have now acquired a two-year obsession," Law said this month.
Law came to New Zealand from Britain on a one-year working holiday in 1987, fell in love with the country while walking in the Tasman lakes area of the South Island, and decided to stay.
Law's first 7 in 7 Challenge last year saw him complete seven marathons in a week, from the Central North Island to Fiordland, and raised $85,000 for the foundation.
This year, he has a goal of raising $150,000 and already has more than $37,000 in the coffers.
He will contain his challenge to the Queenstown Lakes district, starting at Lake Hawea on November 28 and finishing at Lake Te Anau on December 4.
One run is just short of the full marathon distance and six runs are longer. Law does not intend to pike at exactly 42.2km and call for a helicopter ride home.
He is also worried about some niggly little injuries, "but then I am 50, so I have to expect a bit of creaking".
He also has an incentive to be there at the end. He will be joined in the final 10km of the Kepler Challenge on December 4 by his son Beinn.
- Otago Daily Times