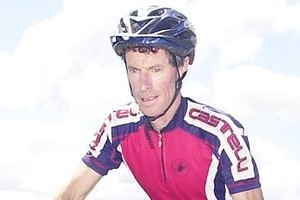 Patrick Meffan. Photo / Daily Post
Nelson runners Cliff Bowman and Patrick Meffan finished second and fourth respectively at the world mountain running championships all-comers race at Kamnik, Slovenia, yesterday.
Bowman finished the 12km course in 1h 12min 9s - just under 8min behind Italian Emanuele Manzi's 1:4.56. Meffan, with 1:15.41, missed third by just under 2min.