A fight at a Saturday first XV rugby match caused the game to be abandoned and is now being investigated.
Aorere College and St Peter's College first XV went head to head. A source from one of the schools said the first half of the game was played well but a fight in the second half caused it to be abandoned.
​
​
College Sport and Auckland Rugby Union confirmed an incident had occurred and the game was now going before the judicial committee.

An Auckland Rugby Union spokeswoman said an independently appointed panel would decide on the outcome for the players. She said a date had not been set down for the hearing yet.

"A match being abandoned isn't a very common thing."
The source said St Peter's principal James Bentley "went off his brain" at assembly this morning regarding the fight.

"He warned all the boys against making any comment about it. He's really hot."
St Peter's College and Aorere College principals and board of trustee chairs have been approached for comment.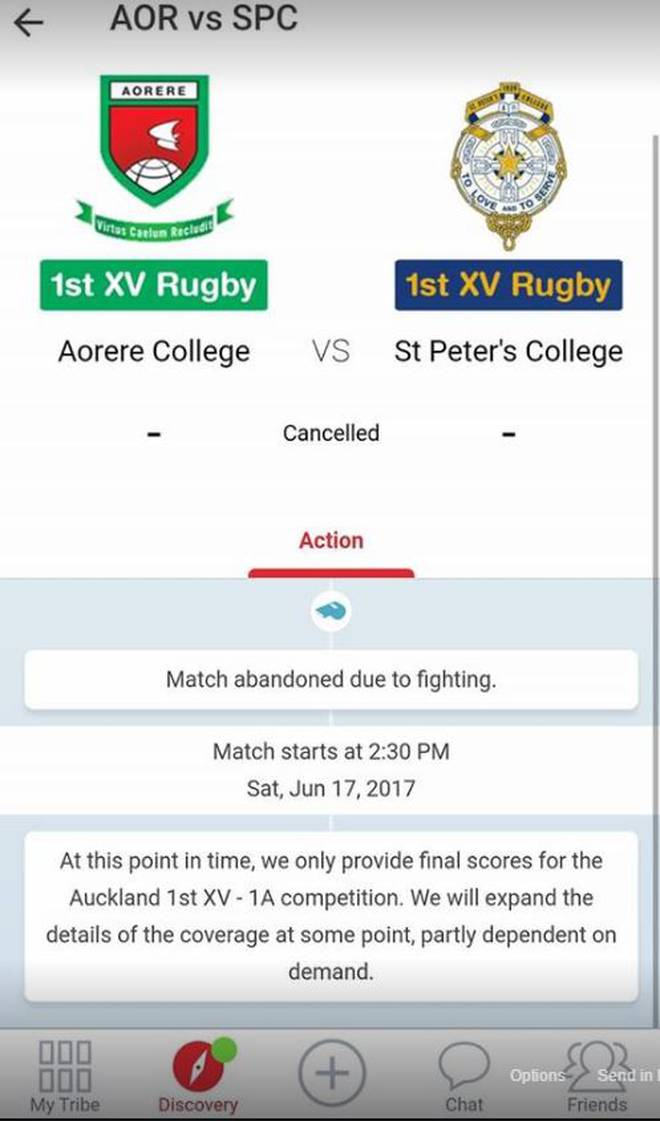 Brawls are nothing new to rugby.
Last week two Christchurch under-16 school rugby teams allegedly started throwing punches before a spectator slapped a referee, Fairfax reported. The case will have a judicial hearing early this week.
Mongrel Mob gang members stopped a rugby match in Hamilton last month.
Te Rapa Rugby Club and Frankton Rugby Club were in the middle of a match when a player from each team got into a "tiff" on the field, Fairfax reported.
When the referee tried to break up the fight spectators got involved and turned it into a field-side brawl. Police were called.
In April a Hurricanes fan and a Blues fan had a scuffle in the stands at Auckland's Eden Park. It took two security guards and two Police officers to break up the fight, Fairfax reported.